10 Social Media Tasks for Your To-Do List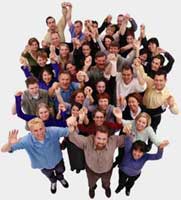 PR Daily has published a list of 10 social media tasks for Public Relations professionals, and there are some excellent ideas in there for small business owners as well. As they point out:
Social media will suck up as much time as you let it. Balancing social media activity with the meaningful work and relationships we have in real life is vital.
Boy, is that true! Someone I know claims to spend two hours a day on Twitter for business, and I have to wonder how she gets any real work done. By way of full disclosure, I have to admit I don't do nearly everything in this list, and would never insist you need to do all of it. If you can do even some of these things, though, it will help with your online visibility and reputation.
Here's a bullet list of the items; see the article in PR Daily for elaboration on each.
Check your Twitter picture
Write a better Twitter profile
Create and nurture your LinkedIn profile
Start a blog or website (You're already doing both of these, right?)

Use Buffer
Use HootSuite
Check your Klout score
Check your Kred
Get to know Google Alerts