5 Tips for Avoiding Bad SEO Companies
Sometimes I feel like I'm in an industry that has more than its share of charlatans. Small Business Trends reported on five dead giveaways that you're dealing with an SEO company that practices deceptive or "black hat" SEO.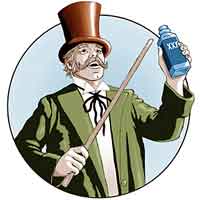 Their descriptions of these telltale signs is worth reading. This is just a very quick listing of what they are. I encourage you to read the article to better understand the implications.
Keyword stuffing
Overuse of bold text and links
Hidden links
Complicated link schemes
Multiple domains or subdomains with essentially the same content
One place to look for and compare some good SEO companies (if you're in the greater NYC area) is a list from the folks at DesignRush of 40+ Best SEO Agencies In New York.