6 Website Redesign SEO Secrets Your Developer May Not Know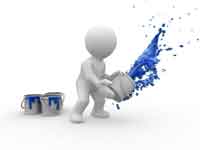 If you're redesigning a web site that has decent visibility in the search engines, you're at risk of de-optimizing it and seeing some of your rankings drop or even disappear. We've seen some businesses get their web sites redesigned without consideration of SEO and end up with a site that could never be found in the search engines. About the worst case scenario is having your new design be an all-flash website.
Here are six issues you and your web designer need to keep in mind when redesigning your web site to preserve your rankings.
Make sure you have search engine friendly site architecture
Avoid duplicate content on eCommerce sites
Properly redirect any renamed pages
Search engine friendly navigation menus – avoid DHTML and Flash navigation
Retain the ability to specify headers, titles, URLs, alt attributes and meta tags
Be careful with session IDs – feed only clean URLs to the search engines
You'll want to know more about each of these. You'll find a terrific discussion of them all here, along with some specific recommendations..