A "404 Error Page" is the page that pops up if you try to go to a nonexistent web address. We've written in the past about why it's important to not rely on the default 404 Error that pops up. Instead we suggest designing a custom 404 page that matches your website.
Jena Ellis recently compiled a list of what she terms 9 Totally Awesome 404 Pa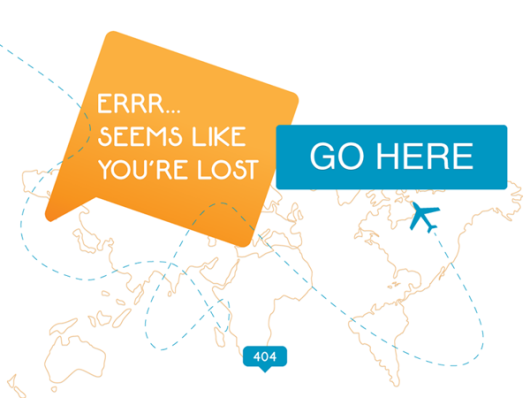 ges. Take a look, and after you have a chuckle see if these examples prompt you for a way to make your own 404 page unique or even fun.
Update: We've come across some other terrific, fun and innovative ideas for your 404 error page from the folks at Canva. See if any fit your personality better than what you have now.
Did you find this helpful? If so, please share it with your friends and colleagues with the buttons on the left and give it a Like or a +1 at the top of the page.
Tell us about your own experiences with this in the comments below.
Not showing up in search engines? At Rank Magic, we can fix that!