Bill Hartzer's Search Engine Tip #3 – Keywords In Your Content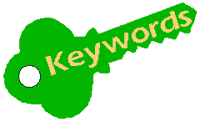 Bill Hartzer has an excellent blog on search engine optimization (SEO), andhe's started a series of search engine tips that I think you'll find very valuable. Last month I wrote about his second tip, relating to the Meta Description Tag.
This month the focus is on using keywords in the text content of your site. It may sound obvious, but as Bill points out, a surprising number of web pages fail to use their keyword phrases more than once in their page content. Some don't use them at all.
Bill suggests, "In an ideal situation, before the web page's copy is written, the keyword or keyword phrase is given to the copywriter. And the copywriter uses that keyword or keyword phrase several times on the page." I recommend Bill's article on using keywords in your copy. Check it out.