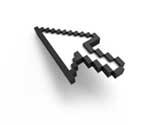 This issue is called "canonicalization", but don't let that unpronounceable word throw you. It's all about the potential for confusion when more than one URL points to the same page.
Many web sites have links to their home page that look like this www.mysite.com/ or www.mysite.com/default.php . They all point to the same page, which most people think of as www.mysite.com.
All of those links pass "link juice" or PageRank, but search engines treat those URLs as different URLs … which they are .. kind of. That means that your "true" home page of www.mysite.com is getting less link juice benefit than it deserves, because some is being siphoned away to www.mysite.com/.
By the way, this also applies to the "www." version of your domain name and the "non-www." version. Choose one and stick with it. I prefer the "www." version, so make sure all links, whether internal links or external links, point to your web site as www.mysite.com instead of as mysite.com.