Does Google Like Article Marketing?
Not so much.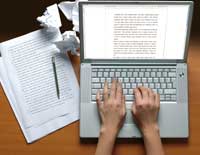 Matt Cutts says Google's not a huge fan. He says that sites which publish articles from article repositories tend not to be the highest quality sites, and there's always the risk of duplicate content issues. He says that he would tend to "lean away from it" in preference to developing great content that can attract legitimate links itself, and promoting it with social media.
See Matt discuss article marketing.
At Rank Magic, we sometimes help clients with article marketing if that's what they want, but we usually recommend they place such articles on their own website first. Then we can apply social media exposure to the original article. Once that's done, if the client still wants to see if article marketing can help, we can facilitate that.
The key, really, is having content with enough value that people will want to link to it. The social media promotion just helps make more people aware of that content on our client's website.