Dynamic Versus Static URLs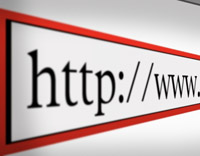 There are two types of URLs: dynamic and static. A dynamic URL is typically a web page address that reflects a search of a database-driven web site. Static URLs reflect pages that stay the same unless the changes are hard-coded into the HTML.  A dynamic URL looks like this: http://www.babysperfectgift.com/index.php?main_page=index&cPath=18_28. The giveaway is the presence of question marks and equals signs. By contrast a static URL would look likehttp://www.babysperfectgift.com/adoption-baby-books.php.
But there is a risk when using dynamic URLs: search engines don't like them.
Static URLs typically rank better in search engine results pages (SERPs), and they are indexed faster than dynamic  ones. Another, potentially more important) issue is that dynamic pages generally do not have any keywords in the URL (see the examples above).
This was clearly revealed in a recent study on how  Google, Yahoo, and MSN, rank websites. According to a report at WebConfs.com:
The study involved taking hundreds of highly competitive keyword queries, like travel, cars, and computer software, and comparing factors involving the top ten results. The statistics show that of those top ten, Google has 40-50% of those with the keyword either in the URL or the domain; Yahoo shows 60%; and MSN has an astonishing 85%! What that means is that to these search engines, having your keywords in your URL or domain name could mean the difference between a top ten ranking, and a ranking far down in the results page.
The WebConfs.com article goes into some technical solutions for webmasters. If your web site suffers from this problem, suggest your webmaster take a look.
Have some experience with this? Start or join the conversation in the Comments below.