eCommerce Requires Site Search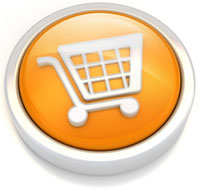 On an eCommerce site, one of your primary goals needs to be making it easy for people to buy what you're selling. Assuming you sell more than a handful of products, you need to incorporate a Site Search function. If people have to spend too much time looking for a product, they're likely to give up and look on someone else's site.
We have a very simple and free search function on our site in the right-hand column, but a search function specially designed for eCommerce is better for you if your web site sells directly online. Even for a non-eCommerce site like ours that's mainly informational, a search function proves to be very valuable.
A search function on your web site not only helps your customers find what they're looking for, but it can also inspire them to look for other products to buy. A customer might think, "Gee, if they have this product, I wonder if they have …" and search for that new product.
Without a search function, you may be missing out on the potential for more sales, just because it's not convenient for your customers to look for additional products.