Google Caffeine Is Going Live
Google is in the news today as it closes the developers preview of their new search architecture known as Caffeine. Google first announced Caffeine back in August and a lot of people in the SEO community have been examining rankings in the beta version of Caffeine.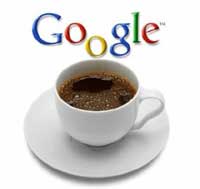 Caffeine is a next-generation search architecture for Google and is supposed to be faster and also more accurate than the old version. It will be crawling more of the web and should provide better and more relevant results – at least according to Google.
Of primary concern to us at Rank Magic and to our clients is not how fast Google Caffeine is, but what happens to our rankings. Google has closed the beta version where we could look at Caffeine rankings and compare them to normal Google rankings, and they are rolling out Google Caffeine to one data center immediately. Over the next few weeks, expect them to roll out to other data centers.
There doesn't seem to be an obvious way to check whether what you are seeing when you search in Google is from the old Google or the new Google Caffeine. But as they continue this transition, we can expect rankings to jump around quite a bit. Some people are reporting significant ranking differences between the old Google and Google Caffeine, some up and some down. We'll have to wait and see.
Obviously, we hope that Rank Magic client websites will continue to rank at least as highly in Google Caffeine as they used to rank in the old Google.