Google Dispels Myth About Domain Expiration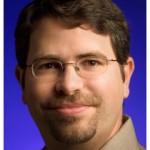 Matt Cutts, "The Google Guy", has released a video addressing a misconception many SEO consultants had about the effects of domain expiration. The expiration date of your domain name regtistration had been believed to be a ranking factor for your web site.
Search engines don't want to give prominent listings to websites that may be "flash in the pan" websites that exist for a few months or a year and then go away. It was believed that if you register your domain name for at least two or three years, the search engines would conclude that you are in business for the long haul and consider you eligible for higher rankings.
That belief was based on a provision in one of Google's patents, but Matt says this is not a ranking factor and you shouldn't worry about it having any effect on your overall search engine optimization.
Watch the Matt Cutts video.