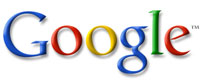 People get all a-twitter every time Google makes a significant algorithm change. Most changes are pretty tiny tweaks, but the new one over the last two or three days is supposed to be a more significant one. (See Google's announcement here.)
Not to worry! This one is designed to filter out crappy web sites, not yours. It's believed to filter out link farms, sites with little or no content (like "Made For AdSense" sites) and sites that copy significant content from elsewhere. It's been unofficially dubbed the "Farmer" update in recognition of its effect on link farms.
If you have a good site with high quality content that provides value to your visitors, this is good news. Any lousy web sites that used to beat you out in the rankings should be dropping out of site.
Website Magazine cautions:
Without question, the focus is now on producing original, quality content. So-called scraper sites are doomed. But even bloggers need to be careful about posting content that could be considered "low-quality" or that which could be viewed as being a simple re-publishing of existing content. In other words, if you don't have anything original to say about an existing story … be careful. Now more than ever, the focus seems to be shifting toward quality, not necessarily quantity.