Google's 200+ Ranking Factors
What are the rules?
There are more than 200 SEO factors that Google uses to rank pages in the Google search engine results pages (SERPs). What are they? Knowing what they are should help you to rank higher. Here's a stab at the answers.
Vaughn Aubuchon has compiled a "best guess" list of the factors that control where your website ranks in the Google results. There are both on-page (relevance) factors and off-page (reputation) factors, and for each of those groups there are factors that positively affect your rankings and factors that negatively affect your rankings.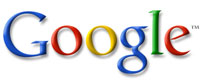 Vaughn warns that his SEO Rules are not listed by weight or importance; he chooses to leave those judgments up to you, the reader. Cop-out? Maybe. But my guess is that the relative importance of these factors is a very fluid thing. For example, he lists a keyword in the domain name as a "hot" factor but that was clearly written before Google's recent EMD update.
All caveats aside, this is a pretty good stab at the things Google considers as it decides where to rank your website. Have a look.
If you think you may have violated some of these rules, Rank Magic can help.