Google's Billion Dollar Update
We recently wrote about Google's change to its search algorithm, which had been unoffically nicknamed the Farmer Update. Officially called Panda at Google, it's dramatically shaken up the businesses of websites that moved up or down its search rankings. Sites whose rankings rose to the top found that their traffic and revenue soared — but the adjustment had an equally devastating effect on those that were dropped.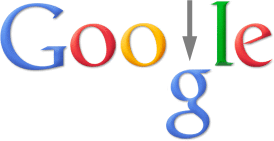 The Online Publishers Association, a group of content producers comprising many of the Internet's largest properties (including CNN.com), estimates that the algorithm change shifted $1 billion in annual revenue.
So-called content-farms were hit by the update. Google's Matt Cutts specifically cited Suite101.com: the rankings of that website have dropped drastically and their search traffic is down 94%. Legitimate websites with valuable content generally gained rankings as a result of the Panda algorithm update.