Is Keyword Reporting of Google Searches Less Accurate?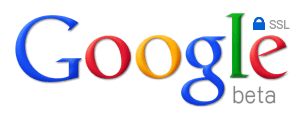 Many of us rely on website analytics like those from HubSpot, Google Analytics and others to help us understand what keyword phrases are driving visitors to our websites. A recent change at Google is compromising that, at least by a little. If a user is logged into any Google account, Google will now use the secure version of the Google home page (the "SSL-enabled" version) to provide search results.A search done through the secure version of the Google home page protects the user's search terms, which means your reporting tool can't see the search term he or she used to find your website.
Google claims that this will affect less than 10% of searchers that find your website. That's because many people are not logged into a Google account (Google AdWords, Google+, and so forth). And even for those people if they do a search outside of the Google homepage (like from a search box in their browser) they don't get redirected to the secure Google site for the search.
For those visitors who've been redirected to the secure version of Google, you can expect in your website analytics to see a new item in the list of search terms visitors have used: "unknown search" or "unknown keyword".
So far, it looks as though Google is right: very few searches are being done through their secure website. It remains to be seen, whether that will change over time.