Local Search Ranking Factors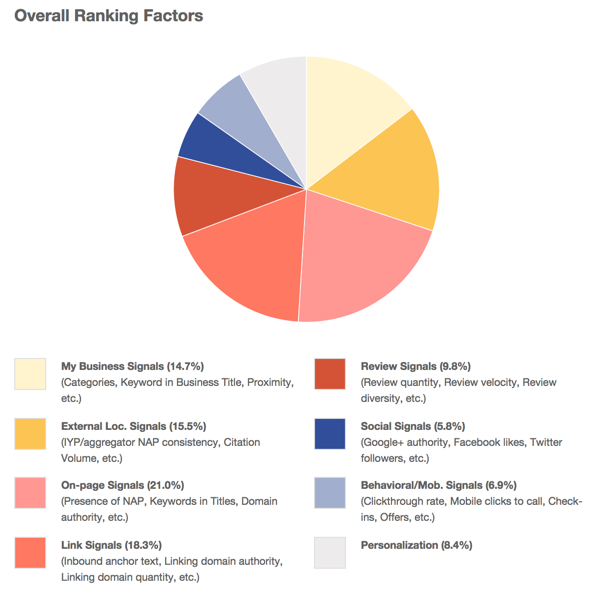 Here are what I think are the high points:
On-page optimization and link popularity seem to be the heaviest influencers.
Domain authority is increasing in importance. This is something we actively follow and report for our clients.
Proximity to the searcher has increased greatly in importance. Search engines are getting better at identifying a searcher's geographical location and comparing it with potential local search results. There's not a whole lot you can do about that.
Clickthrough rate for search results has gotten more important. This means its important that your listing in search engines be as attractive as possible so more people click on you. Of course that's always been an extremely important thing..
Clickthrough rate can easily be compromised by a high bounce rate, or "pogo-sticking" where a searcher clicks on your listing and bounces right back to the search results and tries someone else. This means it's increasingly important to make your site "sticky" so visitors don't immediately leave.
Have you noticed any significant changes in your own local visibility? Share with us in the comments below.
Having visibility trouble in local search results? Rank Magic can help.
Please share this post with others using the buttons above and below.