Rank Magic's Local Search Optimization
We help clients get listed at Google Places, Yahoo Local and Bing Local, to claim their listings, and to complete those listings in a manner that will help them to be more visible in the local (map-related) search results in those three search engines. Clients report that provides tremendous benefit to their visibility and traffic. May we help you with that?
A Service to Expand on Local Search Optimization
Local optimization can be more than Google, Yahoo and Bing, though.  With more than 70% of searchers looking for local information the media is changing.  Now iPads and Android tablets, cell phones, laptops and GPS devices are the tools consumers are using to search with.
There's an App for That
All the new tools have come with all new applications.  Many of those apps are quasi-search engines themselves: MapQuest, Angie's List, Google+ and dozens more. So how do you optimizer your site for these new local media sites?
Location, Location, Location
A few years ago your location was your actual physical address and the Yellow Pages was how people found you.  The Yellow Pages is going the way of your local pay phone, and what once was the best location for your business to be found is now almost obsolete. You need to register your business profile with as many of these new local media sites as possible.
A New NJ Company May Be Able to  Help

LL2 (Local Listings2) has come up with a way to help you optimize your visibility on these additional local sites.  For starters, they can register your business on up to 36 of the top local media sites.
Review Sites
Many of these sites are review sites like Google+ and Angie's List and Yelp where customers can write reviews about your products or services. Of course companies are likely to receive both good and bad reviews on these sites. To defend against any negative reviews you need to have your profile and your message as the first thing potential customers see. LL2 can help with that.
Links
All of the local media sites have a place for you to link to your website.  So a side benefit is that if you register with 36 engines you have 36 reputable links coming back to your site, from usually high ranking sites.
Rank Magic Special Offer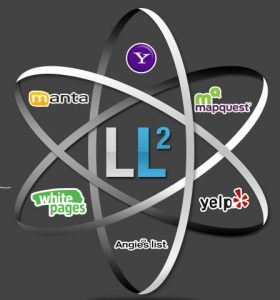 Disclaimer: Although we know and trust the folks who started LL2, we don't yet have any experience with their new services. We can vouch for the concept, though, and expect it will provide good value.
LL2 is offering a special for Rank Magic blog readers.  Just go to the site and pick a plan, fill out the form and hit submit. In the box titled "Ad Agency", type in "Rank Magic". Do not enter your credit card information.  Someone from LL2 will follow up with a phone call and offer you a 40% discount off prices listed on the site.  Unfortunately, the site is not setup to give special discounts but the good news is you get to talk to someone knowledgeable to answer any questions.
While they offer ongoing monthly service, if you're adept at maintaining social media accounts you might ask about an option just to get you set up and optimized on all of them as a one-time project. You will need to keep them up to date thereafter of course, and provide updates periodically to all of them.