If you could pick only one  —
If you could pick only one type of marketing to spend time and money on, what would it be?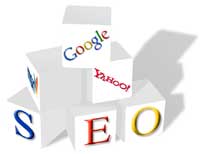 In a survey of small businesses last November by MerchantCircle, the 2,555 respondents overwhelmingly chose search engine marketing as the one channel they would use if they were to put all of their marketing dollars in to one basket. Organic search engine optimization (SEO) was selected by 32.9% of the small business owners. Other choices were traditional (19.7%), social media (16%), paid search (9.8%), mobile (3.7%) and none of these (17.9%).
80% of the respondents were very small businesses with fewer than 5 employees.
How about you? What would you choose, and why? Tell us in a comment below.