This article by Mistina Picciano deserves your consideration, and she's allowed us to republish it here.  Mistina is founder and president of Market It Write, an integrated copywriting agency that specializes in content marketing.
3 Keys to Successful Online Marketing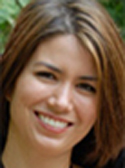 Last week, my husband and I decided to have warm sake with sushi as our Friday "date night." Neither of us had ever served warm sake before, so we needed help. As our first stop, we turned to the Internet, where we found nearly 1 million responses to our query "how to warm sake."
Today we turn to the Internet for guidance in almost everything: from buying a camera to choosing a doctor.
With so much information available online, marketing professionals need to ask themselves: are my customers and prospects getting their answers from the competition or from me?
Welcome to the modern Web
If your company still operates a brochure site that simply describes who you are and what you offer, the opportunity is ripe for the competition to engage your customers.
After all, you're not doing it.
The rules of engagement have changed, and today's buyers have different expectations from the brands with which they do business:
Free, useful information. No, we don't advocate giving away the store, but you need to prove that you know your stuff. You need to establish trust. Do this by giving your audience a taste of what you can offer. If you don't, it's just a matter of time before the competition does. By then, you've already lost a huge opportunity to own your niche as a thought leader.
Real-time customer service. While many companies continue to ignore social media, others are using these new tools to great effect. Yes, some businesses – like restaurants and retail shops – are seeing a tangible return on investment from Twitter and other channels. These tools have proven especially valuable in customer service. Now, businesses can respond to customers in real time, repairing and strengthening relationships with swift communication.
Opportunities for interaction. Customers and prospects come to you for answers, but they also have answers of their own. Creating opportunities for your audience to share their knowledge will yield invaluable intelligence that you can use to improve your service or product. Listening and responding will also enhance the "guest experience" of connecting with your brand.
As a result, organizations and businesses need to work harder than ever to meet their audience's expectations. Those brands that make the effort, however, rise above the competition and forge stronger relationships with their customers.
Are you giving your customers what they're looking for? Or are you giving the competition a chance to dominate your space?