What Does It Mean That Google Makes Searches Secure?
Last month Google announced that all searches (other than PPC clicks) will be secure.
What does that mean exactly? The main tangible result will be that you'll no longer be able to identify what keyword phrases people have used to find your web pages in Google Analytics. For some of us, that may be a pretty big deal.
How new is this?
Google started doing this two years ago  — they began encrypting searches for anyone who was logged into Google. The reason given was privacy. If you check your traffic by keyword in Google Analytics you will have noticed an increasing portion of your traffic shows a keyword phrase of "Not Provided". It was annoying, but you could still get an idea of your keyword traffic based on the keywords that were provided. Now that's going away.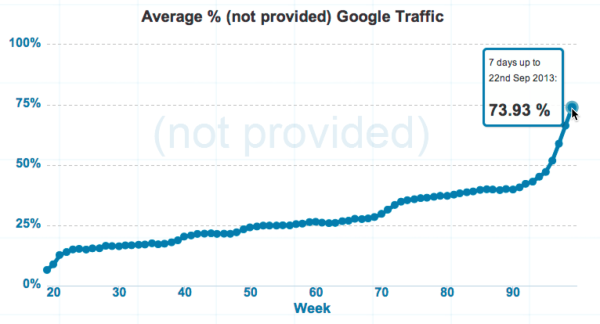 Why? According to Search Engine Land,
Google said it wanted to block anyone who might potentially be eavesdropping on a string of searches made by an individual and also prevent the actual search terms themselves from being seen by publishers, as some of them might be too "private" to reveal.
Why is Google really doing this?
Conjecture abounds.
One potential reason is the recent activity of the NSA in tracking Internet behavior of Americans. There have been National Security Letters sent to Google (and others, of course) which include a gag order. Google has been fighting in court to have the gag orders nullified so users would know how secure (or not) their Internet activity is. By making searches secure, they are encrypted and not even Google knows what you searched for.
Another popular theory is that businesses will now turn more to AdWords, Google's Pay Per Click (PPC) advertising program, so they could see which search terms are bringing in visitors. Google denied that, saying:
We want to provide SSL protection to as many users as we can, in as many regions as we can — we added non-signed-in Chrome omnibox searches earlier this year, and more recently other users who aren't signed in. We're going to continue expanding our use of SSL in our services because we believe it's a good thing for users…. The motivation here is not to drive the ads side — it's for our search users.
Whatever the reason, you will soon be unable to tell what searches brought organic search visitors to your site.
Your comments and experiences are welcome in the comments below.