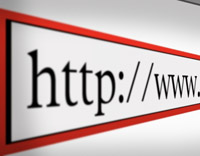 In March of last year, we posted some web domains that illustrated how some people just don't think. Well, now there's a new batch:
Looking for a computer software to help you remote control another computer? Try IPAnywhere
http://www.ipanywhere.com/
Want to holiday in Lake Tahoe? Try their brochure website Go Tahoe
http://www.gotahoe.com/
Welcome to the First Cumming Methodist Church in Cumming, GA
www.cummingfirst.com/
Then, of course, there's these brainless art designers, and their whacky website:
http://www.speedofart.com/
Looking for kids' clothes? Try Children's Wear
http://www.childrenswear.com/
There's also the online training company Via Grafix
http://www.viagrafix.com/
Update: This seems to be no longer there. I hope it's not because they were overwhelmed with ED sufferers.
Finally, we're not to sure exactly what IHA Vegas does in Las Vegas because their web site is under construction. We can't wait.
http://www.ihavegas.com/
Update: Oh well, it looks like this never went anywhere, and the domain no longer exists.