Neighborhood Watch – Bad Neighborhood Checker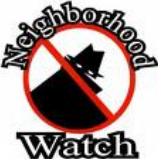 Link popularity is an important factor in search engine rankings, specially in Google. Exchanging links with other relevant websites is a good way to improve your link popularity but you want to avoid "bad neighborhoods". For example, you don't want to link to gambling or get-rich-quick web sites. But those aren't the only bad neighborhoods you need to avoid.
You might very innocently link to what appears to be an acceptable web site and not realize that they may have been penalized by Google or other search engines for unsavory or "black hat" SEO techniques. Exchanging links with such sites may well be bad for your own rankings.
But how do you tell?
As it turns out, there's a neat (and free) text link checker tool available on the web that will check all the links on your web site and report back on the quality of the web sites on the other side of your links. It'll itemize all of your links and show you graphically whether they're good or bad. And if it reports any bad ones, you can decide whether to continue to link to them or not.
If they continue to link back to you, that shouldn't hurt you; search engines understand you have little  control over who links to you. It's your link to them that's under your control and that's what you want to police, looking for links that turn out to point to "bad neighborhood" web sites.
Check out your neighborhood.