Never Ignore The User Experience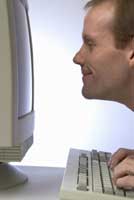 User experience, often abbreviated as UX or UE) describes what happens to people as they visit and interact with your web site. One essential component of a good user experience is getting the right people to your web site. If you're optimizing for the wrong keyword phrases, you may bring lots of visitors to your site who aren't in your target market. If they're not interested in your product or service, then they have a poor user experience with your site and they don't become customers.
Another component is your web site's navigation. Do users have an easy time finding the product or service they need? Does your site answer their questions? Does it make the buying action (or calling for an appointment, or whatever your desired action is) easy? Is everything on your site obvious to a new visitor? If the answers to any of those questions is "no", then you're turning away customers.
Shari Thurow explains why you may need to watch actual users interact with your web site to make sure it's not driving away customers.