New! Google Tells How to Improve Your Local Ranking
Local Ranking Advice

From the Horse's Mouth

Google recently published some advice for local businesses on how to be more visible when people do a local search for what you do. Proper SEO for your website is essential of course, but there are some other specific things you can do to make sure people find you easily when they do a local search on Google.
Start with Google My Business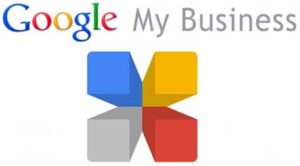 Google relies pretty heavily on your listing in Google My Business and offers some suggestions on how to make sure your listing there is optimized for local search. These suggestions will help you show up higher in the organic listings and will also improve your odds of showing up in the Local 3-Pack.
Here is your six task to-do list:
Add or claim your business — Google has video instructions.
Enter complete data — fill out as much as you possibly can of all the information Google My Business accepts: your address, phone number, category, and more.
Verify your location — again, Google has video instructions.
Include you business hours — be sure to include any special hours for holidays and the like and keep them current.
Add your logo and photos  — they help attract visitors to your listing, and can help them understand how you provide what they're looking for.
Manage your reviews  — encourage delighted customers to leave reviews, and be sure to respond helpfully to any negative reviews promptly. We have some advice on that.
The 3 top local ranking factors
According to Google, there are three main factors controlling whether you show up near the top in local searches:
Relevance (SEO)
We're talking about keywords here; the search terms your customers are using to find what you offer. Keyword research, analysis and selection should always be an integral part of any SEO program. Make sure there are pages on your website that are clearly about the most common and most important search terms. Also make sure your pages include your location address. Be sure to use them in your listing on Google My Business and any other local sites.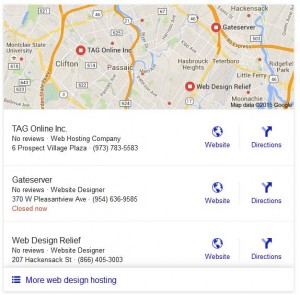 Proximity
In a local search, distance is very important; we are talking about local search, after all. Always specify your location, and be sure it's consistent every place you're listed. If you don't see customers at your location but provide your services at their locations, you can specify that so your street address doesn't display and send unwanted visitors to your home or private office.
Prominence
This has to do with how well known your business is. Google bases this on your organic rankings from SEO and on information Google has about your business from all across the web: reviews, links, and local directory listings.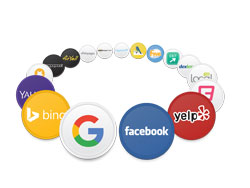 One approach we recommend to our own clients is a PowerListings subscription. That provides a convenient dashboard where you can enter all of the kinds of information Google says is important and synchronizes it across about 70 local search engines, directories and apps, including the essential Google My Business. It also presents you with all your reviews so you can effectively manage them.
If you'd like to see how well or how badly you show up among local citations, run a free scan for yourself.
Thoughts? Comments? Start or join the conversation below.
Do you find this information useful? If so, please Like or Share with the buttons above and on the left.