Page Speed Affects Your Rankings
Page download speed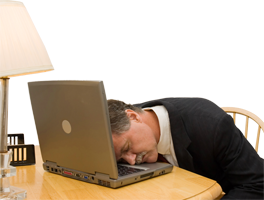 Last November, we predicted that Google would soon factor page download speed into its ranking algorithm. Well, last month, Google announced that they had, in fact, started to use site speed as one of the 200+ signals that influence the position of a website in their search results:
"As part of that effort, today we're including a new signal in our search ranking algorithms: site speed. Site speed reflects how quickly a website responds to web requests. […] We've decided to take site speed into account in our search rankings. We use a variety of sources to determine the speed of a site relative to other sites."
The faster your web pages load, the more visitors of your website will stick around to see the contents of your pages. Web surfers are impatient and will often click away from a slow-loading site before it finishes loading. It's in recognition of that behavior that Google is factoring page speed into its ranking.
With all that said, it's important to point out that page speed is not Google's most important ranking signal. The end of Google's page speed announcement contains a very important sentence: "While site speed is a new signal, it doesn't carry as much weight as the relevance of a page."
Here are a few tips to improve your own page speed
Choose a fast and reliable web host with a good connection to the Internet. A "cheap" web host may cause problems.
Use as few images as possible on your website.
Compress your images. Most graphic tools enable you to choose the compression rate when saving an image for the web. You don't need to make users download a 10-megapixel photo to display it on their monitor only 500 pixels wide.
Combine external JavaScript code files into one file. The fewer files the server has to request, the faster your web pages will load.
Compress your JavaScript code to make the JavaScript file smaller.
Combine external CSS files into one file and compress your CSS files.
If your web server supports it, enable gZip compression (your web host can do that for you).
Put tracking codes and other JavaScript snippets at the end of your web pages.
Check out Google's Site Speed site, which provides you with even more resources to help speed up your pages.