Lessons From the Google Panda Update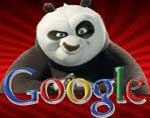 A few months ago Google released a major algorithm update called the Farmer update or, more officially, the Panda update. (It's named for it's major contributor at Google, Navneet Panda.) Our clients have fared very well, but lots of websites have suffered dramatic rankings losses. We wrote about some approaches to deal with that back in May.
Recently Rand Fishkin of SEOmoz released a video on how the Panda Up-date has changed SEO practices "forever". While that may be overstating it, the video can be very helpful. Here's a excerpt that we found particularly interesting.
Let's talk about a few of the specific things that we can be doing as SEOs to help with this new sort of SEO, this broader web content/web strategy portion of SEO.
First off, design and user experience. I know, good SEOs have been preaching design user experience for years because it tends to generate more links, people contribute more content to it, it gets more social signal shares and tweets and all this other sort of good second order effect.
And don't forget, Google has actually said publicly that even if you have a great site, if you have a bunch of pages that are low quality on that site, they can drag down the rankings of the rest of the site.
Content quality matters a lot. So a lot of time, in the SEO world, people will say, "Well, you have to have good, unique, useful content." Not enough. Sorry. It's just not enough. … If you say, "Oh, I have 50,000 pages about 50,000 different motorcycle parts and I am just going to go to Mechanical Turk or I am going to go outsource, and I want a 100 word, two paragraphs about each one of them, just describe what this part is." You think to yourself, "Hey, I have good unique content." No, you have content that is going to be penalized by Panda. That is exactly what Panda is designed to do. It is designed to say this is content that someone wrote for SEO purposes just to have good unique content on the page, not content that makes everyone who sees it want to share it and say wow. Right?
If I get to a page about a motorcycle part and I'm like, "God, not only is this well written, it's kind of funny. It's humorous. It includes some anecdotes. It's got some history of this part. It has great photos. Man, I don't care at all about motorcycle parts, and yet, this is just a darn good page. What a great page. If I were interested, I'd be tweeting about this, I'd share it. I'd send it to my uncle who buys motorcycles. I would love this page."
That's what you have to optimize for. It is a totally different thing than optimizing for did I use the keyword at least three times? Did I put it in the title tag? Is it included in there? Is the rest of the content relevant to the keywords? Panda changes this. Changes it quite a bit.