Search Marketing with Twitter
When people search on Google, they're asking questions. "Who does house cleaning locally?" "Where can I buy ice hockey gear?". And we all know how SEO for local businesses is the best search marketing response to that type of demand.
But people ask the same kind of questions on Twitter, where they ask their friends & family (or followers) questions like "Anyone know a good chiropractor?"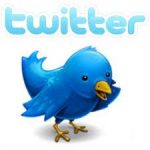 That phrase "anyone know" is very common on Twitter and is a red flag indicating someone's looking to buy a product or service. Maybe your product or service. So if you're active on Twitter and have a wide following, chances are someone might respond to a question like that and recommend you.
Even if you don't have such a wide following, you can still listen for those questions. With a Twitter account, you can search for recent tweets that include certain keywords and phrases, like the combination of "anyone know" and your name, brand, product or service. Search for "anyone know" NJ landscaper or "anyone know" water filter. If you find a tweet that looks like it might present a good lead for you, simply reply and answer the question, volunteer your product or services, or offer a link to your web site. Couldn't be easier.
Danny Sullivan, editor-in-chief at Search Engine Land wrote a terrific article recently where he touched on this technique and expanded it to using Twitter to engage with customers, both happy and disgruntled, by searching Twitter for mentions of you or your company, and responding helpfully.