SEO Tactics And Statistics That Every Small Business Should Know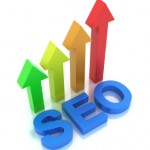 In today's world, it comes as no surprise that search engine optimization (SEO) has become one of the most important aspects of marketing for small businesses.
SEO is a collection of practices that affect the online visibility of your website online. These techniques are used to rank it higher in the unpaid search results, commonly known as organic search results.
Having a website is not sufficient
Whether you already own a small business or plan to start one, just creating a website won't lead to success. You'll have to direct quality traffic to it to increase your leads.
According to a 2017 SEO research published on HubSpot, 61% of marketers say that improving SEO and increasing rankings in organic search is their inbound marketing priority.
[Update: December, 2020] Now in 2020, Databox reports that a full 70% of marketers see SEO as more effective than PPC advertising like Google and Facebook ads. You can find this and many more recent updates at Ranksey in their article 100+ Fresh Digital Marketing Statistics: Stats You Need To Know in 2021.
SEO techniques include link building, page speed optimization, creating top-quality content, introducing SSL security on your site, and a lot more.
Two essential approaches to SEO
Basically, there are two different but complementary SEO approaches – on-site and off-site.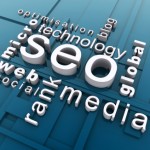 On-site SEO deals with improving your keyword visibility by optimizing context, images, refining code and structure, or anything else that is directly related to your own website.This ensures you'll be included somewhere in results when people search for those keyword phrases.

Off-site SEO, on the other hand, involves increasing the ranking of your site by relating it to outside sources such as trustworthy sites (link building), social media, citations blogs, etc.
Neither approach is sufficient by itself. On-site SEO gets you included (somewhere) in search results and off-site SEO gets you ranked closer to the top of those results.

Search algorithms are fluid
Search engines update their algorithms on a daily basis, which is why it is hard to keep up with all the latest trends in the industry. Luckily, the infographic below is here to help you.
It takes you through the 72 stats that will help you understand the most important trends in 2019. It'll explain common SEO concepts and techniques and provide you with a quick look at the evolution of search engines.
You will learn what you have to do in terms of SEO to improve your site's ranking in search results, attract more visitors, and increase conversions (converting visitors into customers).

Last but not least, you'll learn what else you need to do if you own a local business.

About the Author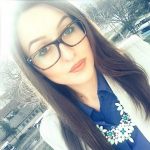 Hristina Nikolovska — As the Marketing Manager at SEO Tribunal, part of Tina's daily engagements involve raising awareness of the importance of digital marketing when it comes to the success of small businesses. As her first step towards this journey was in the field of content marketing, she's still using every opportunity she gets to put her thoughts into educational articles.