SEO Tip: Outbound Links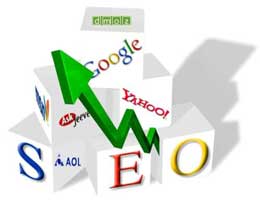 While it's true that inbound links, and the Google PageRank they may confer upon your web pages, influence how well you rank, outbound links are important, too.
Search engines are in the business of displaying web sites that are helpful to searchers. Following that thought leads us to this conclusion: the more helpful your web pages are to people searching for your keywords, the better it fits what search engines are looking for.
Julien Gaspard wrote an incisive article in Search Engine Watch on the value of outbound links which does a fine job of explaining this. He wrote:
Benefits of Linking Out

Search engines and people don't like dead end sites. … What type of page do you think has a greater chance of getting numerous links and bookmarks: a single page article that doesn't cite sources, or a page that provides information, citations, and directs users to other sites?
First-rate bloggers and journalists have known the answer to this for years. Citing sources raises the bar on the content. Which would you trust more: a journalist who cites sources and provides readers with more sources of information, or one who simply states things with the expectation you'll believe them?
Cassiano Travarel has also written an interesting blog on this at SEO Marketing World. Don't worry about outgoing links "bleeding your PageRank". We believe that if you link out to web sites that rank highly for your important keywords your rankings are likely to improve. Try it for yourself and see.