Training Class: "The Secrets of Do-It-Yourself SEO"
Bill Treloar, owner of Rank Magic, is proud to announce a new group training class being offered through a partnership with Home & Office Computer Training's Entrepreneur University.  This class will enable you, as a business owner, to build search engine optimization (SEO) skills.
The Secrets to Do-It-Yourself SEO explains (in plain English) how the search engines work and how you can leverage the power of your own web site and others that link to it so that you achieve improved rankings in Google, Yahoo, Bing and the other search engines. A workshop will teach you how to select the best keywords, how to use them on your web site, how to build link popularity, and how to track your improving rankings in the search engines.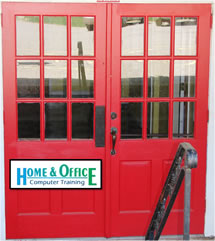 The class requires a minimum of 3 attendees and will hold a maximum of 8, to ensure the students get the personal attention and focus they deserve. The coaching session will be 3 hours of skill building using the web browser on your laptop.  It will be held on Wednesday, February 9 from 11:30 to 2:30pm and lunch is included. This unique group learning experience is $99 per attendee.
Bring your laptop and power cord to Home & Office Computer Training's Coaching Center in East Hanover, on the corner of Mt. Pleasant Avenue and Hanover Road, East Hanover. For those attendees who don't have a laptop to bring, Home & Office Computer Training has a limited number of laptops to use as loaners.
Registration is easy – simply email coach@njpctraining.com up to 48 hours before the class. They accept checks and credit cards. Questions can be emailed or directed to Susana Fonticoba at 973-952-0053.
Don't miss this opportunity to drive more potential customers to your web site with this convenient and productive business skill building course.