Use Semantically Related Words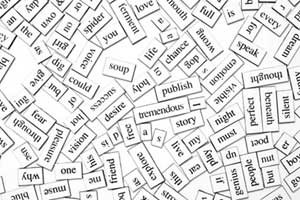 Major search engines use semantically related words to figure out what each web page is really about. Using semantically related words can help reduce the sense of keyword stuffing on your pages, and cement the concept you're trying to get across.
What are semantically-related words? How do they help search engines figure out what your page is about? Take a couple of simple examples. Paris might be a city in France, and Hilton might be a hotel chain. But used together on a page suggests the page is about a famous woman.
A tiger is a wild feline, and the woods might be where Little Red Riding Hood's grandmother lives. But when used together, those words indicate to Google that the page is probably about golf.
Using a proper mix of semantically related words on your page can improve its relevance score in the search engines' ranking algorithms.
To find out what other words Google finds related to a given keyword, search for a keyword and add a tilde (~) in front of it. Google will mark the related keywords in bold on the result page. It seems that Google finds the phrase "car repair" is closely related to "automotive repair", for example.