Watch How You Redirect Traffic to Your Site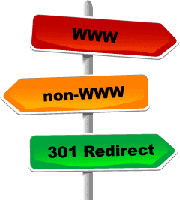 If you change your domain name, you'll need to redirect all your old pages to their new web addresses.
Otherwise, people going to your old domain won't find it … and may think you're out of business.
If you restructure your site, you may need to redirect people from old pages that aren't there anymore to your new pages. Otherwise people get the dreaded "404 Page Not Found" error.
There are several ways you can redirect people from one page to another, but almost all of them will hurt your search engine rankings. Your webmaster or web host is probably familiar with these:
JavaScript redirect is a technique sometimes used by search engine spammers to show one thing to people and something else to search engines. Avoid this like the plague.
Meta refresh redirect is an old type of redirect that's fallen into disuse, and for good reason. It won't pass any SEO value. Don't use this.
302 temporary redirect has been reported to cause trouble with your rankings in the search engines, so I recommend against it. This seems to be the kind of redirect many webmasters use by default, and they may need to be asked not to use it.
301 permanent redirect tells the search engines the content has been permanently moved to the new location, and as a result, the new location should inherit the link popularity of the original page. Always use this kind of redirect.