The Key to Website Marketing: Keywords
Potential clients and customers will look for you by searching the web for phrases relating to the products or services they need. Those phrases are called keywords, even though they're almost always multiple word phrases.
Top Search Engine Ranking Is
Based on Keywords
You can easily achieve top search engine ranking if you don't care about what your customers search for. It's easy to get top search engine ranking for a keyword like "Bob's Pine Trees". But consider how many potential new customers will be searching for Bob's Pine Trees? They don't know about Bob's Pine Trees. That's exactly why they're searching the Internet in the first place!

So what will they be searching for?
Most likely they'll be looking for keywords like "white pine trees", "blue spruce seedlings", "evergreen plants" and such. And since pine trees for planting are a local business (gardeners in Massachusetts don't want to buy their seedlings from an outfit in Nevada), people often add regional qualifiers to their searches and look for something like "evergreen seedlings in Virginia".
Increased Website Traffic

Depends on the Right Keywords

Your website marketing campaign needs to optimize your web site for the "best" keywords. But how do you know which are the best? Rank Magic can help you.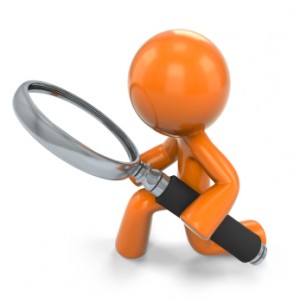 From a small seed list of keywords you provide, Rank Magic employs live search information to identify perhaps hundreds of potential keywords that are related to your business, and that customers may use in searches. We augment that list with meaningful statistics about how often each keyword is searched for on a monthly basis, what percentage of searchers are looking to buy what you're selling, how many competing web sites match on that keyword, and how difficult or easy it's likely to be to achieve first page search engine rankings for that keyword.
Then Rank Magic talks with you about these keywords. We recommend those we think are the best. Then we reality test that against your knowledge and expertise in your business. We need to ensure that the keywords we select are focused on what your customers will be looking for and what you can provide to them. And we need to ensure that the keywords we select are used often enough to justify the effort.
The end result is a list of keywords that are uniquely focused on your business so that people who find you with those keywords are essentially pre-filtered and targeted customers who are looking for what you sell. Those are the most valuable visitors your site will ever receive.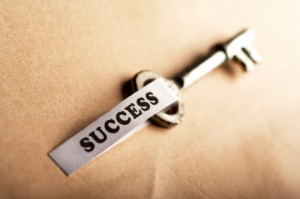 Keyword selection is the building block on which all the rest of your website marketing efforts are built. If you select keywords that no one ever searches for, the rest of your search engine optimization efforts are in vain. You may get top search engine rankings for your selected keywords, but if they aren't used in searches, or if they aren't well focused on your business, then they don't translate into website traffic or paying customers for you.
Rank Magic works closely and intensively with you on the keyword selection process because it's the most important part of search engine optimization. This is one of the reasons our website marketing services are so successful in generating revenue for our clients. High search engine rankings are nice, but we should never lose sight of the true goal, which is increased business. Rank Magic is uniquely focused on that goal.
Once you've finalized your keyword selection, Rank Magic will prepare a detailed Keyword Status Report showing how you rank for those keywords before any changes are made to your website. This baseline report will be helpful in evaluating the success of our optimization efforts.