The Rank Magic SEO Team
Rank Magic is a small company, which permits us to offer truly personalized service. Here's a brief introduction to the people who make Rank Magic work.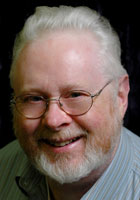 Bill Treloar is the owner and principal SEO consultant at Rank Magic.  Bill provides unlimited phone support to clients and their web teams to implement on-page SEO.  Throughout your relationship with us, Bill is ready to offer explanations and advice on anything related to your website marketing.
Bill holds a bachelors degree in psychology from Rutgers University  and an MBA in management from Fairleigh Dickinson University.  He has wide experience managing both technical (information technology) and non-technical (insurance and marketing) organizations.  Bill has been president of the New York Enterprise Developer Users Group,

a member of the Corporate Advisory Board of the Technology Managers Forum, an adjunct professor at County College of Morris, and an editor for an international special interest group for home winemakers in Mensa.
He's widely published in technical and business oriented publications, including having written a feature article for Entrepreneur Magazine's web site and was quoted repeatedly in the syndicated newspaper column "Ask the Small Business Professor".
Bill enjoys cycling, music, reading, and (of course) wine, and lives in New Jersey with his wife Blanche.  He is a veteran, previously a Missile Combat Crew Commander as a Captain in the US Air Force.
---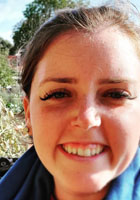 Taylor Jayne is a graduate of the University of Delaware with a Degree in Business Management, Psychology, and Management Information Systems.  She has experience in Human Resources and as a Virtual Assistant with Lilac Social.  She works with small businesses, streamlining their internal processes and supporting their growth.  Taylor's responsible for our keyword research, link building, social media promotion, and status reporting for our clients from her home in New Jersey.
Taylor loves to spend her time at concerts with friends and hosting cooking competitions for her family.
---