Understanding the connection between web design and search engine optimization is crucial. Web design determines the experience of your customers. At the same time, it helps search engines to better understand your website and rank it higher. That's why we want to explore the impact web design has on SEO.
Website structure improves crawlability and indexation
When discussing web design, we must consider more than just the website's aesthetics. Website structure includes the correct position of elements and the structure and hierarchy of pages. It's important to design a well-structured website if you wish to improve Google rankings. That substantially improves the crawlability and indexation of the pages. 
Improved user experience reduces the bounce rate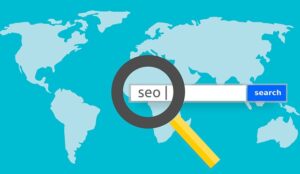 Let's consider how many websites there are today. Each website has a unique design, aiming to provide value to its clients.
However, some websites fail to do so. Users who visit a website that doesn't deliver a smooth customer experience will quickly leave the page. This increases the page's bounce rate, and that hurts your search  rankings. If you use web design to make the user experience better, that will also benefit your SEO.
Understanding these SEO basics is crucial to help your small business grow. It'll help you better understand the impact web design has on SEO and how you can use that to your advantage.
Good web design improves the loading speed
Another way to reduce the bounce rate through web design is to ensure the website loads quickly. A well-designed website won't be overcrowded with unnecessary bells and whistles. Often we see websites that use too many sliders, pop-ups, or ads that slow down the page speed.
Your web design should be crisp and clean. It should focus only on customer value. Once you accomplish that, the pages should load faster. There are also a number of technical solutions to a page that's too slow, like condensing CSS, caching, and other things your web designer is familiar with.

The importance of mobile-friendly web design
It is no secret that Google values mobile-friendly websites since more than half of all searches are done from phones. If your website isn't responsive to mobile devices, you have less chance of competing well against other websites: Google will tend to rank them higher.
Even if customers find your website, they may still be discouraged by the lack of responsiveness. That can also affect the bounce rate and your overall SEO ranking. In other words, don't overlook the importance of mobile-friendly web design to ranking well on search engines.. 
Social media in web design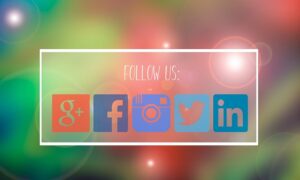 An underused social media technique in web design is adding social media "share buttons" on your website. Sharing website content on social media is very important. Allowing users to more easily share your content can improve the visibility of your website and provide more organic traffic.
If you add "share" social media buttons in addition to the more common "follow" buttons on your website, you're making it possible for your clients to share content on their social media profiles. See the floating share buttons on the left side if this blog for an example of this technique in practice. By improving website visibility through this strategy, you may also improve your search engine ranking. 
Internal link optimization
Link building is one of the most important SEO strategies you can use. When it comes to internal links, they can play a big part in the website's aesthetics. Just think of a web page stuffed with links so much that they distract the user from the flow of information on your page. Too many links will have users quickly switching pages, which is not a good practice.  We also recommend having your links open in a new browser tab instead of permanently directing users away from your page.
Properly placed links will add value to your users and connect pages on your website. Both parts are essential for on-page SEO. You want to address key parts of your website holistically and make sure that they all contribute to search engine ratings. 
Website accessibility
Another essential element of web design is website accessibility. It's important that you allow all users to equally experience your website. Those who suffer from various disabilities may not be able to perceive traditional web design like everyone else.
Website accessibility is now a standard in quality web design. You want to ensure that all pages are equally accessible to all of your customers. This not only improves the customer experience but also may increase search ratings.
In some countries, your business might even be legally prosecuted if it's not accessible. Some claim that website accessibility is as crucial as responsiveness to mobile devices. It's one of the Google ranking factors. 
Web design consistency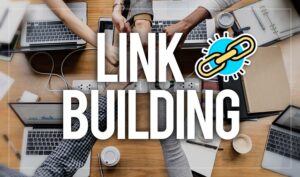 A website is just a part of your business. It is one platform that works together with other elements to create a brand image. You should show consistency across all website pages and across other business materials like brochures and stationery.
If each page is designed in a different style, that can cause confusion. What you want is to create a familiar feeling for your customers. No matter what page they visit, they should be able to predict where each element is. Web design should make your customers feel at home.
Websites that follow the practice of consistent web design will create a personal connection with your customers. That can affect their brand image and indirectly positively affect SEO. 
Website navigation affects user experience
Another web design element that significantly affects user experience is website navigation. Visitors should be able to quickly navigate your website without too many issues or questions. Just like with other elements, web navigation should also be consistent across all pages, including your blog.
The idea is to help users have a smooth experience and find all the information they need as quickly as possible. Website navigation also has an impact on SEO. It's a part of website structure, and it helps search engines to better understand your website. 
The impact web design has on SEO – explained!
We hope that you now understand the impact web design has on SEO and that you see how important the connection between the two really is. Ensure your web design is always straightforward and aligned with the latest trends and your business goals. Remember to introduce new changes to your website from time to time. It is crucial to provide a fresh experience to your customers and ensure a high-ranking position.  A good way to assure fresh content is to have a blog, for example.
About the Author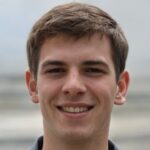 Marcus Johnson is a seasoned web designer specializing in visually appealing and user-friendly web design. He wants to share his knowledge of web design and SEO with the help of his passion for writing.