7 Reasons Citation Management Is Important for Small Businesses
Citation management is an important part of the local SEO services we offer to small businesses. There are several reasons every small business needs to pay attention to this.
7 benefits of good citation management
Broad Exposure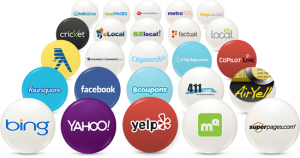 You need to make sure you're listed and easy to find across the web at dozens of local search engines, directories, maps, mobile apps, and voice assistants like Alexa. This also helps Google, Yahoo & Bing to have more trust in who you are, what you do, and where you are.
Accuracy and Consistency
It can make sure your NAP (name address, phone) is consistent across all of those listings. Before working with us, a recent client was missing from more than a third of the top citation listings. Even worse, two listings had an incorrect address and 14 had their old company name. When this happens, Google has very low confidence in who or where you are. And that's devastating to your chances of showing up in local searches.
Visible Reviews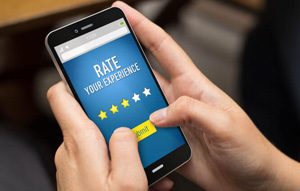 Having review stars show up in multiple places enhances your reputation. When you get a word-of-mouth referral, odds are that person will look you up by name before they call, just to check you out. When they do, your website should show up — but so will many of your citations, at places like Google My Business, Yelp, MerchantCircle, Facebook, and more. Some may show up that you've never heard of, like Clutch or TrustPilot. If all of those have review stars displaying in the search results, that increases the likelihood that person will want to do business with you.
Review Monitoring
We send our clients an email every time someone posts a new review for them. Responding to reviews promptly has been found to increase conversions and closed business. So it's important to know about new reviews as they happen.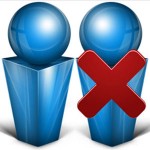 Duplicate Listing Monitoring
Duplicate and near-duplicate listings can confuse search engines, and that's never a good thing. We alert our clients whenever we find a possible duplicate so they can check it out and suppress it if necessary.
Robust Business Information
Good citation management doesn't just start with getting your NAP widely disseminated. All of those citation sources gather and reflect lots of information about your business:
Website and email links
Description of your business and services
Social media links
Business hours including special holiday hours
Accessibility information
Your logo and photos
much more
Inclusion in Verticals
Google is getting better and better at responding to what's called vertical search. Proper citation management will promulgate information that can help you show up when people search for specific things like
Wheelchair accessible dentist near me
Local restaurant with lasagna
Woman-led wellness coach
Veteran-led SEO company
etc.
A Bonus
An added bonus to our citation management here at Rank Magic is schema code. That's structured data markup in accordance with schema.org and it's very helpful in terms of ranking highly in Google, Yahoo & Bing. We collect and maintain a lot of information about your business for your citations. That allows us to provide a simple script to add structured code to your website with a simple copy & paste.
How good is your citation management?
It's easy to check! Just run a free scan to see whether your show up in about five dozen places across the web. And where you do show up, the scan will show your NAP and highlight any errors or inconsistencies. It will either give you peace of mind or demonstrate how badly you need citation management.
Reach out if you'd like us to help put this into perspective for you.
Agree? Disagree? Have questions? Let us know in the Comments section below.
If you think others would like to know about this, please share it with the buttons on the left or the Click To Tweet above.