What are SEO ranking factors?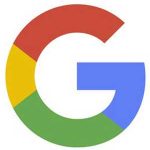 Where you show up in Google search results is determined by an algorithm that evaluates many characteristics of your website.  Those characteristics, or ranking factors — both positive and negative — affect how visible you will be in search results.
Google's ranking algorithm is reported to contain more than 200 SEO ranking factors, each with its own weight or level of importance.
Nobody knows all of the Google ranking factors, but experience gives us a really good sense of which are the most important.
Categories of Google ranking factors
There are three groups of ranking factors that are important to understand.
Technical ranking factors tend to be mostly managed by your web designer.  They have to do with your website's level of performance and what I refer to as Google-friendliness.  These are typically site-wide factors rather than factors relating to individual pages on your site.
On-page ranking factors are typically controlled by you and relate directly to the content of your web pages and keyword optimization.
Off-page ranking factors are things you have somewhat less control over because they're not on your website.  These typically relate to your authority or importance on the web, based largely on backlinks.
Here is what I considered to be the top 10 positive Google ranking factors today.  This list isn't in any kind of priority order for a couple of reasons.  First, it would be pretentious to claim that I know which of these factors are more important than which others.  Secondly, good SEO is a function of many small techniques that support each other. No one of them is critically essential to good rankings — it's the sum total of all of them that matters.
Technical ranking factors
1) Mobile-friendliness
Mobile phones now account for more than half of all searches done.  As a result, it's essential that your website be mobile-friendly.  I typically recommend ensuring your website is "responsive" which means that its display varies depending upon the device connecting to your site.  That ensures that the same information is available regardless of the platform your visitor may be using.
2) Security (SSL and HTTPS)

Whether or not your website is secure is a ranking factor at Google.  Beyond that, many browsers will show a "Not Secure" warning in the address bar when someone arrives on your website.  Some website plug-ins actually display a warning page instead of the page on your site, encouraging people not to visit your site.  Many people mistake the "not secure" warning as meeting your website is dangerous or may load viruses on your computer.  The result is a certain portion of the people trying to visit your site abandoning it, costing you business.
To be secure you need to arrange to have an SSL certificate and your URL needs to begin with HTTPS instead of the insecure HTTP.
3) Page speed and Core Web Vitals
Page speed has to do with how quickly the page on your website loads on someone's browser or phone.  It can significantly affect your search rankings and conversions.
Last summer, Google implemented a major algorithm change called the Page Experience update.  It outlines, among other things, Core Web Vitals: critical measurements of three essential components of website speed and usability.  Several months ahead of Google's implementation of this, we offered 7 Steps to Prepare for Google's Page Experience Factor.
On-page ranking factors
4) Quality content and keyword relevance
High-quality content is essential.  It has a big effect on whether people stay to read it or bounce away (which Google sees as a negative ranking factor.   Readability is a critical part of quality content. Another is customer focus; it's important to focus on what's in it for your reader/customer. That means focusing on benefits to the customer rather than features of your product or service.
Keyword relevance is also essential here. Your page has to show search engines that it's all about your target keywords. That means having your keywords and related words and phrases in your content enough to make sure Google easily understands what your page is all about.  But avoid keyword stuffing as that detracts from the quality of your content.
5) Headings and meta tags
Having keywords in headings and sub-headings gives them some extra weight with search engines and helps readers navigate your content efficiently. For that to happen, they need to be coded within heading tags to search engines can tell they're headings.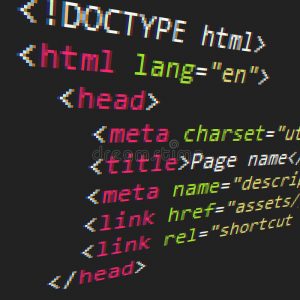 While meta tags are not visible on the page, two items in the HTML code of your page are very important: the page title and the description tag.  The page title isn't a heading on your page, but it acts as the headline for your listing in all search engines.  So it's a critical place to include your keywords.  Google says keywords in your meta description tag don't influence your ranking, but since this description often ends up in your search listings it has a direct impact on how likely a searcher is to click on your listing.
6) Image keyword optimization
Every image on your page provides two or three places to put your keyword phrases in front of the search engines without keyword stuffing your text content.
The image filename is most obvious. An image filename of img183572x6.jpg tells Google nothing. But one that's got a keyword in it (like nj-real-estate-lawyer.jpg) can really help.
Alternate text is text describing the image for visually impaired visitors who have their computers read the page out loud. It's a great place to show your keywords to Google.
And if an image acts as a clickable link to someplace else, a title attribute generates a little text box that pops up when the user hovers their mouse over the image. It's meant to tell the user what's at the other end of the link if they click it, and is another place you may be able to use a keyword.
7) URL structure
Your URL structure helps you in three ways.
Keywords in the URL can help your rankings.
https://www.njexpungements.com/q1.php
is not as good as
https://www.njexpungements.com/expungement-eligibility
Links can sometimes serve as their own clickable text of a link.
Here's an example from Moz:

8) Schema code
Schema markup is a common short term for structured data, named after Schema.org, the website for structured data markup.  It's sometimes called structured data markup and it tells the search engines exactly what kind of information is on your website.  It's totally in the HTML code behind your website and doesn't affect what visitors see on your site.  If you're a local service area business, it can be especially helpful to identify your location and service area for local searches.
You can easily check out your own schema code in this schema code validator.  If it shows you don't have schema code, it's time to fix that.
Off-page ranking factors
9) Domain and Page Authority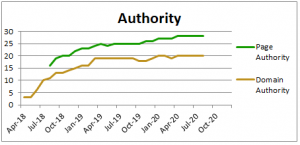 Page and Domain Authority strongly impact your rankings.  These are metrics developed by the folks at Moz that attempt to predict how well a given website will show up in search results. It's based largely on the number and quality of other websites that link to you and is designed to correlate with Google's internal PageRank scoring.
10) Local prominence

Prominence refers to how widely across the web you're listed with a correct and consistent NAP (name, address, phone).  It's particularly important for small businesses to show up in local search results and in the Google Local 3-Pack.  These listings are often called citations and citation management deserves ongoing attention from small local businesses.  But don't be misled by many of the common misconceptions about citations that are floating around.
Feel free to use our free tool to check on several dozen top citation sources to see how your own prominence looks.
Bottom Line
None of these are absolutely essential.  But none of them can be ignored either.  Where you rank is the result of all of these things (and more).  Just do your best with as many of these as you can.
How's your experience been with these issues? What other factors do you think deserve to be included? Start a discussion below.
Find this helpful? If so, please share it with the buttons on the left or the "Click to Tweet" above.