The SEO Process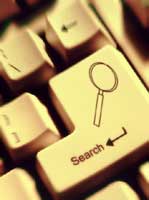 SEO is the process of modifying a website and the links that point to it from other websites so that it appears higher in the list of results of major search engines when users search for your products or services. This is sometimes called website optimization.
All the major search engines use proprietary systems of evaluating web sites against keyword phrases entered by people as they determine how to rank all the different web pages. Proper search engine optimization, such as that done by Rank Magic, ensures that a website appeals to all of the individual search engine ranking algorithms. And it uses "ethical" methods that are approved by the search engines, preventing your site from being penalized for employing sneaky or spammy techniques.
The Goal of
Website Optimization

Our goal at Rank Magic is to always strive for that #1 ranking. You and we realize that's an impossible goal to achieve for every keyword and in every search engine, but it nevertheless is the goal. After #1 rankings, a top 10 ranking is better than a top 20 ranking, and a top 20 ranking is obviously better than a top 30 ranking.
But after the top 30, you might as well not even be on the list, because almost no one bothers to dig down deeply enough to find you.
The Steps of an Effective SEO Process

There are two main things that govern where you rank: Relevance and Reputation. Relevance has to do with the keywords people search for and your web site's on-page optimization for those keywords. Reputation has to do with off-page factors, mostly your link popularity: the number and quality of other web sites that link to yours. At Rank Magic, we address both factors.
Relevance: On-Page Optimization
Keyword identification, prioritization and selection is the first and arguably the most important phase of search engine optimization. It does you no good to be optimized for the wrong keywords or for keywords no one ever searches for. Once the best keywords for your site have been selected, we provide a rankings report showing how you rank for those keywords before any optimization work is done.
Next, detailed optimization recommendations are the action plan part of the on-page SEO process. They're formulated to position your keywords and related words and phrases on the appropriate pages, in the proper places, and with the proper frequencies to gain high rankings in the search engines.
Those recommendations are implemented next: text is rewritten, web pages are re-coded, and so forth. Rewriting text is your responsibility, perhaps with the aid of a copywriter, and any re-coding is the responsibility of your webmaster. We won't get in the way between you and your webmaster, but we do offer unlimited support to both of you until your website is properly optimized.
Finally. the optimized pages are submitted to the major search engines so they will visit them promptly and properly index them for effective retrieval when users search for related keywords. Once the search engines have had a chance to update their databases, we will provide a Keyword Status Report showing exactly what results have been achieved from your search engine optimization.
Reputation: Off-Page Optimization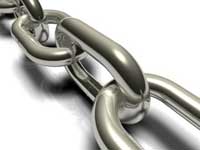 This part of an SEO campaign for your site is a program to achieve adequate link popularity. Link popularity refers to the number and quality of web pages that link to pages on your site. It's reflected in Google's PageRank score, which affects how highly you rank in Google. Google no longer shares PageRank values with the public; we use MozRank as the best approximation of PageRank. Link popularity is an essential component of SEO: if there are no other pages with links to your site, you may not be found on Google at all!
See how Rank Magic builds your link popularity.
To the extent that you've selected effective keywords, these steps should bring substantially more visitors to your website. And to the extent that your website does an effective selling job, these steps should bring in more revenue to your business. And that's what it's all about!
Contact Rank Magic today to get started on your website optimization!