JC Penney Slammed for Black Hat SEO Tricks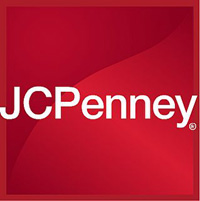 Last month, the New York Times published an article about a search engine optimization investigation of  J.C. Penney. Puzzled by how well jcpenney.com did in organic search results for just about everything they sold, they asked an SEO expert to look into it a bit more. The investigation found that thousands of unrelated web sites (many that seemed to contain only links) were linking to the J.C. Penney web site. And most of those links had really descriptive anchor text (the clickable ntext of the links). It seemed that someone had arranged for all of those links in order to get better rankings in Google.
The Times presented their findings to Google. Googler Matt Cutts confirmed that the tactics violated the Google webmaster guidelines and soon the J.C. Penney web site was nowhere to found for the queries they had previously ranked number one for. Matt tweeted that "Google's algorithms had started to work; manual action also taken".
J.C. Penney, when contacted by the Times, claimed they didn't know anything about the links and promptly fired their SEO firm, SearchDex.
So where did J.C. Penney go wrong? Why did they do it? What have they lost? And how do they get it back? Read on to learn more and make sure this doesn't happen to you.