When it comes to search engine optimization (SEO), off-page strategies play a crucial role in boosting your website's visibility and authority. Off-page SEO refers to the activities conducted outside of your website to improve its search engine rankings. In this comprehensive guide, we will cover the top 9 most effective off-page SEO strategies that will help you optimize your website and drive more organic traffic.
1. Backlink Building Strategies
One of the fundamental pillars of off-page SEO is building high-quality backlinks. Backlinks are external links that point back to your website. Google and other search engines consider these backlinks as votes of confidence, and the more authoritative and relevant the linking sites are, the better your website's ranking potential. Effective backlink-building strategies include guest blogging, broken link building, reaching out to authoritative websites, and participating in industry-specific directories.
Implementing effective backlink-building strategies is also essential for enterprise SEO campaigns as they enhance domain authority, improve search engine rankings, and establish a strong online presence, driving sustainable organic traffic and business growth.
2. Local SEO Optimization

For businesses targeting specific geographic areas, local SEO optimization is essential. This strategy involves optimizing your website and online presence to rank higher on local search results. Key components of local SEO optimization include optimizing Google My Business listing, acquiring local citations, obtaining positive reviews, and targeting location-specific keywords in your content.
3. Social Bookmarking
Social bookmarking is a method of tagging and saving websites that you find useful or interesting. By submitting your website to social bookmarking sites, you can increase your website's visibility and drive more traffic. It also enables users to discover and share your content, which can lead to more backlinks and social signals. Popular social bookmarking sites include Reddit, StumbleUpon, and Delicious.
4. Forum and Community Engagement
Engaging in online forums and communities related to your niche can provide valuable opportunities for building your website's authority and driving traffic. Participate in discussions, answer questions, and share your expertise to establish yourself as an authoritative voice in your industry. Make sure to include a link to your website in your forum signature or profile.

5. Brand Mentions and PR
Building a positive online reputation can significantly impact your off-page SEO. Brand mentions occur when your brand or website is mentioned on other websites or platforms without linking back to your site. Monitoring and reaching out to websites to convert these unlinked mentions into backlinks can improve your website's authority. Additionally, implementing a strong PR strategy to get featured in reputable publications can boost your brand's visibility and credibility.
6. Influencer Outreach and Collaborations
Leveraging influencers in your industry can greatly amplify your off-page SEO efforts. Engaging with influencers and collaborating on content can help you reach a wider audience and gain valuable backlinks. Identify influencers in your niche, build relationships with them, and explore opportunities such as guest blogging, social media collaborations, or co-created content.
7. Link-Building Strategies
Link building remains a critical component of off-page SEO. In addition to backlinks, there are several effective link-building strategies to consider. These include creating link-worthy content that naturally attracts links, building relationships with webmasters for link opportunities, utilizing internal linking to strengthen your website's structure, and leveraging industry directories and resource pages for link acquisition.
Related Post: How Many Incoming Links Do I Really Have?
8. User-generated Content and Reviews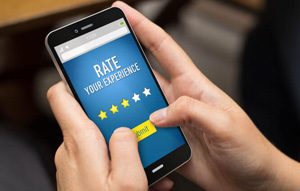 Encouraging user-generated content, such as reviews and testimonials, can significantly impact your search rankings. Not only does user-generated content provide fresh and unique perspectives on your products or services, but it also increases user engagement and social proof. Positive reviews also contribute to building your online reputation and can drive conversions.
9. Social Media Engagement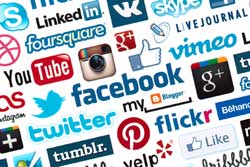 Active engagement on social media platforms is crucial for off-page SEO. Utilize social media channels to share your content, interact with your audience, and build a strong online presence. Engage with influencers, industry leaders, and target audience members to foster relationships and increase the likelihood of valuable backlinks and brand mentions.
Conclusion
By implementing these top 9 most effective off-page SEO strategies, you can optimize your website to rank higher in search engine results pages (SERPs) and increase organic traffic. Remember to regularly monitor and analyze your off-page SEO efforts to identify areas for improvement and adjust your strategy accordingly. Off-page SEO is an ongoing process that requires consistency and persistence, but the rewards in terms of increased visibility, authority, and traffic are well worth the effort. Start implementing these strategies today and watch your website soar to new heights in search engine rankings.
About the Author

Roger Avila is an SEO Manager at JetRank, an SEO company based out of sunny San Diego, CA. Other than SEO, Roger enjoys traveling, coffee, and listening to business books.
Did you find this helpful? If so, please share it with the buttons on the left or the Click To Tweet above.
I welcome you to join the conversation in the Comments section below.