How to Get Rid of a Bad Online Review
 Oh, No! You got a bad review on Google!
We've got good news and bad news when it comes to removing bad online reviews. Let's start with the bad news. The bad news is that you can't actually "get rid" of a bad online review.
Don't stop reading!
The good news is there are ways that you can combat any negative online reviews you get — on Google and elsewhere.
Unfortunately, the truth is, Google doesn't care about your business or your reputation. They just want to give customers what they are looking for so that Google stays the top search engine. All so they can continue to have people pay them to advertise on their network. At the end of the day, they aren't going to care if you got a bad online review when you didn't do anything wrong. There is nothing they can do about it, or, we should say … there's nothing that they will do about it.
But, wait. Should you even care if you have negative reviews? Absolutely! Online reviews are very important in today's market. More and more people are turning to reviews to help decide their purchases. In fact, 93% of Millennials say that they read reviews before they purchase something.



Think about it—wouldn't you trust what your friend said about a new restaurant over what the restaurant says about themselves? Just because they say they have the best burritos in the city doesn't mean they're worth trying. They might be awful. That's why you ask around, to see if anyone you know has been there before you go. This is what online reviews do for consumers. They allow them to get information from a third party before they spend their money.
As a business, you want online reviews. You want your happy customers to tell others about your company and your products/services. But what happens when you get a not so nice review? Well, you need to address it! Having a bad online review about your company floating around out there can turn away potential customers. So, how do you combat these reviews if you can't just get rid of them?
Here are seven tactics you can try.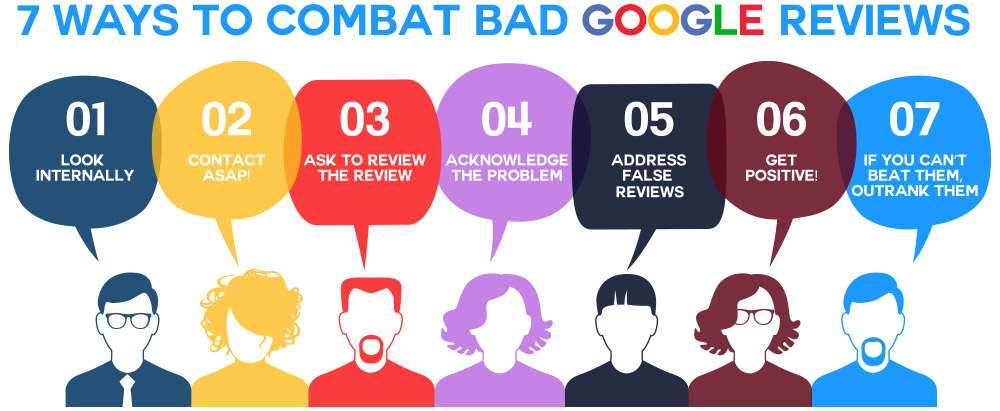 Look internally
The first thing that we would recommend you do when you get a bad online review is to seriously consider what the review is saying. Put yourself in the shoes of the reviewer. Maybe they're just being unreasonable, but they just might be showing you a real problem with your service.
Take a hard look at your company. You want to try to see things from the other side, not through your own rose-colored glasses. Maybe it's time to rethink some of your processes or your customer service.
Contact the reviewer ASAP
After getting a bad online review, you want to contact that person as soon as possible. It doesn't matter who's wrong in the situation. You need to reach out to them. Even if they're wrong, you want to do everything in your power to make it right somehow. The more you do to make it right, the more they'll appreciate it and rethink their review.
Think of this as an investment into your reputation. Just reaching out can do a lot to repair relationships and help them view you more favorably. Even if you can't make things right with them, reaching out and trying to make things right will show other potential customers that you care.
Ask for a revision of the bad online review
After you reach out to the reviewer and try to make things right, consider thinking about asking them to revise their review. A customer can revise their review, remove the review or even post a follow-up. Now, this would be ideal if you made the situation better for them and they were genuinely happy with your response. However, if they don't seem happy even after you reach out, it might be not ideal to ask them. They might just write something worse or something else that could further damage your online reputation.


Acknowledge the problem
We've already told you that you need to reach out to the reviewer and try to make things right with them. However, there are times when you just can't make it up to them. It might be that it was a time-sensitive situation and you just can't make that situation right.
You still need to acknowledge what happened. Make sure you apologize for the experience they had and try to do everything you can to assure them it won't happen again. Tell them that you are going to review your policies and maybe even ask for a second chance to make it up to them.
Whatever you do, make sure you are always pleasant with the customer. There is no need to be rude or short with them; if you reply with irritation it's counterproductive, especially if you respond that way online. Be nice and genuine with them. Sometimes, just acknowledging a problem can show them that you respect them and their experience.
Address false reviews
There are normal negative reviews, and then there are just false reviews. Maybe you have a testy former employee who is out for revenge or maybe a ruthless competitor is trying to steal your business. In situations like that, you need to address those reviews with the site they're on.
If you find reviews that are just unreal, check out the site's policies. If it's allowed, contact them and request intervention. You can check out Google's policies here.
Get Positive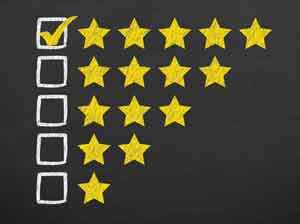 As we've said, you can expect a few bad online reviews. And, honestly, they aren't necessarily a bad thing. In fact, some people will find it a little fake if you only have glowing reviews. Most of the time, your potential customers are going to have the common sense to read a negative review and understand that some people are just grumpy or looking for attention.
What can really help with this is having more positive reviews that will overshadow the negative ones. If you have a hundred positive reviews and two negative ones, most people will see that you are generally liked.
If you currently don't have positive reviews, then you need to work on getting them ASAP. But how do you get positive reviews? There are ways that you can encourage your customers to review you.
Encourage Customers to Review You
Ask Them: You can always ask your customers to review you. However, you need to be careful. According to Google's guidelines, you can't offer any incentives for reviews.
POP Display: Create point of purchase displays that ask them to review you. Make sure you first identify the top places that your customers come in contact with you.
Email Them: You can use your email marketing to help you gain reviews. You can email them and ask by putting a link at the bottom of your email.
Frequent Flyers: Ask those who are repeat customers. If they keep coming back to you, chances are that they like you and will be glad to leave you a review.
Social Media: You can ask your followers on social media to review you, but you want to make sure that you don't make it too easy to also leave negative reviews.
If you can't beat them, outrank them
If you find that you have a negative review on just one site, you can work on outranking that site and pushing them down the SERPs. Obviously, for this to work, you need to have positive reviews on other sites. In order to make this work, link to the positive reviews on your website and social media. Then, start doing a little undercover promotion of these sites.
Even better  might be to outrank their review with new positive reviews on the same site. Those will appear above the bad review and if you get enough of them they might even push the negative review off the page.
Online Reputation Management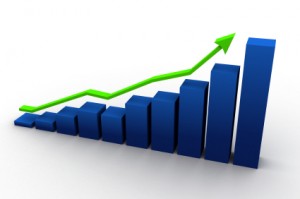 Online reputation management is defined as "a strategy and process of monitoring, identifying, and influencing your digital reputation and credibility online." By now I'm confident you understand that you need to know what people are saying about you online. Your reputation is everything, in today's competitive market. With more and more people trusting reviews, you really need to be paying attention to what people are saying about you online.
Monitoring your digital reputation and what people are saying about you online idn't just about combating the bad online reviews. While that's a great part of it, you can also gain insightful information from online reputation management: it gives you the ability to understand and benefit from what people are saying about you
Say you are a plumbing company in Atlanta who's monitoring tweets with [Plumbing + Atlanta], and you see that people are complaining that no other company will service a certain area. You might realize it really wouldn't take much to go to that area. Now you've tapped into a brand new market and outsmarted your competition.
Conclusion
Don't think it's the end of the world when you get a bad online review. One or two aren't going to kill your business, but you do need to be mindful of the customer and the situation. Make sure you contact them and do everything you can to make it right. Sometimes, just showing you care can make all the difference.
About the Author: l Thanks to Ron Dod for this post and for his patience with my gentle editing. He's a partner and CEO of Visiture, LLC.  He holds a Masters in the Science of Marketing from Florida State University and is certified in Google Adwords & Analytics.
Find other posts on the subject of reviews here.
Think we can benefit with your experience with bad online reviews? Please share in the comments below.
Think others can benefit from the information here? Please share it with the buttons on the left. Or give us a +1 or a Like at the top of the page.