Sponsored by SCORE of Northwest New Jersey
I'll be presenting at Fairleigh Dickinson University on Wednesday, May 8 at 6:30 PM.
The presentation is focused on small businesses and startups, and will explain the essentials of search engine optimization, focusing on things you can do yourself.  If you have more time than money in your startup or small business, invest some time in making sure that you show up in Google when potential customers are looking for someone who does what you do.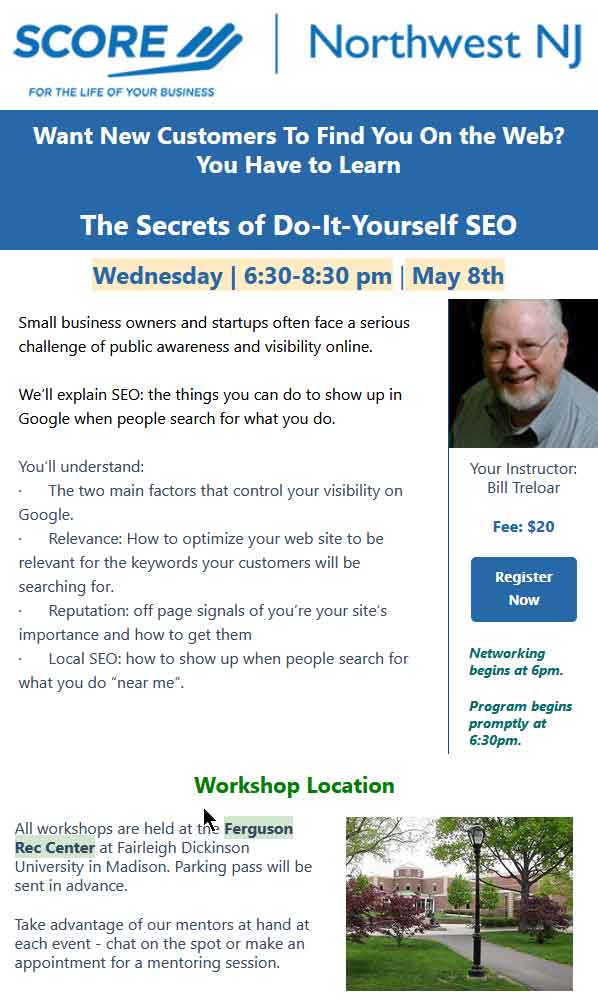 I hope to see you there!