SEO – Not a Sprint but a Marathon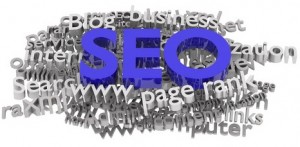 When the challenging economy strikes your business, you may need to revisit your marketing and ramp up your efforts to gain new customers. SEO has about the best ROI of any marketing strategy, but it can't work miracles … especially not instantly.
SEO needs time to percolate in order to produce results. Here's why:
On-Page Factors
You can't just spend some money and find your self perfectly optimized. Keyword research needs to be done so you can choose the important keyword phrases to optimize for. On-page SEO needs to happen next. That involves sometimes extensive copywriting, website architecture and navigation changes, page download speed improvements, writing of page title and description tags, implementation of proper internal linking, and more.
Off-Page Factors – Link Authority
Those on-page improvements to your website aren't enough. You need to ensure competitive link equity or link authority, and that means an ongoing link building program has to happen. Any scheme to get you hundreds of inbound links in a hurry is likely to hurt you more than help. You need an ongoing link building program that brings in new links on a steady basis, month after month. That helps your rankings to grow, but it's a slow process.
Off-Page Factors – Social Media Exposure
You need to generate some buzz as a result of information posted at places like Facebook, LinkedIn, Twitter, and so forth. Real-time links from social media are getting increased attention by the search engines.
Slow and Steady Wins the Race
Your rankings and traffic will typically increase slowly but steadily as your link popularity matures and your on-page optimization takes hold.
At Rank Magic, we include a year of link building on a steady monthly basis as part of a typical SEO project. Depending on the competitiveness of a client's market niche they may require more intensive link building or a more protracted link building process of an additional year or more.
Beyond that, you need to be prepared to monitor your links, rankings and traffic on an ongoing basis. Changes in the search engine world, changes in your competitive landscape, changes in the focus of your business, and website changes and redesign all have the potential to take a toll on your rankings, and you need to spot that quickly so corrective action can be taken promptly.
When employing SEO it's important to approach it with the understanding that it's not sprint, but a marathon. If you expect to win the prize of a rapid increase in customers within a couple of weeks or months you will be disappointed.
We welcome you to join the conversation in the Comments section below.
Did you find this helpful? If so, please share it with the buttons on the left or the Click To Tweet above.