Some "Google Penalties" Aren't
Colloquially, the term "Google penalty", usually means anything on your website that is harming your rankings. According to Google, though, a "penalty" is a manual action taken by Google that negatively affects your rankings.
Manual Penalties
These are real "penalties".  If you get hit with a manual penalty, you should see evidence from that in your Google Search Console. Normally Google will identify exactly what you've done that they don't like. So obviously, you should fix whatever that might be.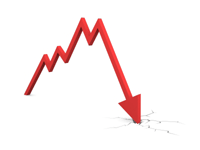 Once you've fixed the offending practice on your site, you can ask Google to re-index your site with the corrective actions implemented. Normally that will restore you to Google's good graces and eliminate the penalty. This doesn't happen immediately, though, and you can expect the delay of possibly weeks before you see your rankings improve.
Algorithm penalties
There are a number of things that might happen on your website that can negatively affect your rankings without incurring a manual penalty. I call those algorithm penalties because they're just a normal result of Google's algorithms evaluating the content on your site. Here are a few of the most common ones.
Free hosting services

If you're cutting costs by using a free hosting service, there is one common attribute of those that can get you in trouble with Google. That's when the hosting service compensates for the free service they're giving you by adding advertising to your web pages. Some of  that advertising may be pretty spammy, and Google is not likely to be happy with it.

Malware

If your website has been infected by any viruses, Trojans, or spyware, you'll get hit with one of these penalties. Make sure your website is malware-free. The GlobalSign blog has some excellent suggestions on how to find malware on your site and how to protect against it. You can check that out here.

Thin content

Many websites for visually oriented businesses overly rely on images on their pages and have very little text. Those photos or graphics could be pictures of your pet cat as far as Google can tell. Google can read the alternate text behind your images (you do have that, right?), but other than that images do little to help Google understand what your page is about.
Aside from that, if you're overly concerned about brevity on your pages, you can run into the same problem. If there's too little text content on your pages, regardless of why, you may be penalized for thin content.
You can also run into those pages being considered "duplicate content" if the actual body content of the page pales in size with other elements on the page that are common to all pages on your website (think footers, sidebars, and so forth). In this case you may be facing the plagiarism penalty (see below).

Keyword stuffing

This is an ancient SEO technique to make sure your targeted keyword phrase appears many times on the page. This used to work with some early search engines. But it provides a very poor user experience for those trying to read your content. Google is smart enough to identify that and consider it a negative ranking factor. I still see this from time to time.

Plagiarism

If you copied significant amounts of content from another website (even if you own that other website) Google considers it to be duplicate content. Google is excellent at identifying duplicate content and will usually try to show only the oldest of those duplicate pages. If you think about it, it's pretty obvious that there is little benefit to the user if Google shows a bunch of pages that all say the same thing. So Google doesn't do that. If the content on your page is not original, it may never show up in Google search results.
I see this sometimes on websites designed by vertical web services. These are companies that specialize in a particular kind of businesses like handyman services, dental practices, plumbers, etc. The often have lots of excellent pre-written content about the kinds of services these businesses provide. One problem with this is that many other businesses in your niche may use the same pre-written content that ends up on your website. Bingo: you have duplicate content! If you use such a company, please ensure that the content they put on your pages is unique to you.
We can help!
If you're concerned that you might be at risk for some of these penalties, give us a call. We can review your website with you over the phone at no cost and help you understand any potential issues that may be lurking there.
We value your opinions! Let us know what you think of this in the comments below.
Share this information with other businesses owners on your social media  — just click on the square Follow buttons on the left or the handy Tweet link above.