About Us
Our Beginnings
Rank Magic began as a division of Treloar Associates, a computer solutions company formed in 1999. At that time, Treloar Associates focused on several information technology oriented services: custom software, information technology management & consulting, relational database design & maintenance, web site design & development, and finally SEO consulting.

Because of the increasing need for affordable search engine ranking services for small businesses, we started Rank Magic in 2003. Then in 2009 we formed Rank Magic as an LLC and it became the parent organization of Treloar Associates.
We are a veteran-owned business.
So Here We Are
Affordable search engine ranking means that our prices start at a level most small and very small businesses can afford. There is no need for ongoing monthly charges in perpetuity. The rankings we achieve for our clients tend to be persistent over many months and years.  There's no need for ongoing changes or tweaks to optimized pages on the website.
We provide personalized service and unlimited phone support to our clients and their webmasters until we're all satisfied that our recommendations have been properly implemented. We never outsource anything we do to cheap overseas labor; everyone at Rank Magic is American, speaking English as our native tongue. You'll understand us and we'll understand you; that's critical because communication is essential to an effective SEO program.
We support small businesses nationwide from our office in East Hanover, NJ.
Ask us about the high search engine placement results we've achieved with our clients over the years. You can't beat testimonials like "Now, I'm a star on Google!" and "My business has increased tremendously."
We encourage you to browse our site and become familiar with what affordable SEO and the resulting high search engine rankings can do for your business. Learn about our unique approach to affordable search engine ranking and then call or write to learn how we can help your business become more profitable.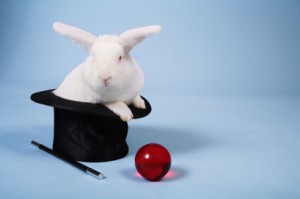 Great rankings in the search engines — almost like magic.