Small Business SEO: The Basics
SEO isn't just for "big businesses."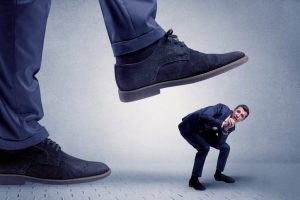 Understanding the basics of small business SEO can help your visibility, not to mention your bottom line.
Small businesses make up over 99% of the business sector in the United States. Due to the intense competition associated with this statistic, the chances of businesses making it past the one-year mark are very slim if they don't utilize online marketing and advertising.
Even if your customer base is purely local, those current and potential customers rely on online information that either includes you in their customer journey or rules you out in just a few seconds.
From making decisions on where to eat for dinner, where to get their dog groomed, or what yoga studio to join, a single Google search can make or break your business.
When compounded over time, failure to catch the eye of these potential customers can seriously impact your bottom line, especially if your site is not located on the first page of search engine result pages (SERPs).
If you run a relatively new company, or if you're in the process of starting one and want to make sure you are set up for success at the start, it's important to understand why SEO is important for your small business.
Keep reading to get an idea of the basics of small business SEO and how it can help you grow your business.
What Is SEO?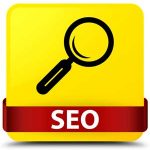 SEO (Search Engine Optimization) is the process of creating digital content or web pages that are easily found by search engines as they crawl for keywords within the content. They then match these keywords with searches made by their users. Not only does this have to be an accurate match to the user's query, but it has to be a relevant one.
Search engines like Google pride themselves in weeding out low-quality content that users don't want to see; which means what we might consider little things like old content or poor spelling could be keeping your site from ranking!
There are many (admittedly confusing!) ranking factors that go into the special SEO sauce Google likes and rewards sites for implementing by giving them higher SERP ratings.
In the past — and even now — keywords have been a huge focus in SEO practice. Still, it's become apparent in recent years that Google places a higher value on the reader's experience after clicking "search" over the keywords found in a piece of content. Make sure every piece you and your team produce, whether it's a blog post, a landing page, or a product description, is high-quality.
Here are some SEO practices that Google "likes":
Original Content. This seems like a no-brainer, but if they find something that matches word for word on another site, they will pick up on the fact that you've either intentionally or unintentionally plagiarized someone else's content.
Quality connections to other sites via link-building. By obtaining backlinks, you can increase your authority as Google sees other sites referring to your page as a valuable resource.
Quick load. If a site isn't providing users with a pleasant experience, no one will want to visit it, and Google won't recommend it!
Keywords are seamlessly included in the content that is purely there to help answer a user's query. No keyword stuffing!
It's important to provide the most relevant and comprehensive answer to a question or solution to a problem that your customer is looking for. By consistently producing high-quality content, your site can stand out from the competition both on SERPs and in the customer's search journey.
Why Do I Need It?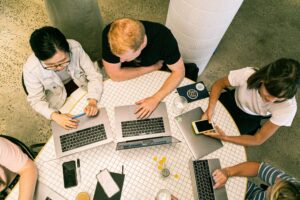 Simply put, a business must focus on SEO optimization because competitors are already doing so — and they will continue to do so.
In the past, brick-and-mortar locations relied on word-of-mouth, print ads, radio spots, or even local TV commercials to make up the bulk of their advertising. These methods worked because they were meeting their customers where they were. Years ago, potential customers could be reached while they were reading a paper, listening to local radio, or watching local TV.  But these marketing methods are fading into the background as most people access all the information and entertainment they want online via websites, podcasts, and social media.

Focusing on SEO helps you meet your customers where they are now.
Start by running a competitor analysis to shed light on competitors you were previously unaware of. These businesses either are or could in the future direct potential customers away from your website before they even find the address where you do business!
By putting local search optimization in place as you start, you can find gaps where you might want to gather and include reviews, include consistent business hours, offer more robust product and service descriptions, and more!
Keeping all of this up-to-date ensures customers see you as a desirable option versus a site that hasn't been updated in months with out-of-date photos or old reviews.
What Can It Do For Me?
Name a struggle your business currently faces, and you'll probably find a solution that SEO brings to the table! If your business is new and doesn't have the credibility other competitors have, putting the work into SEO can yield results over time. You'll build not only your site's visibility on SERPs, but also in comparison to other businesses as you surpass them in rankings.
As your rankings improve, your traffic and engagement will increase as well, resulting in a higher conversion rate (the percentage of people who take the desired action, whether that be making a purchase or subscribing to a service).
In general, SEO helps your business not only survive but grow over time, whereas other (paid) marketing methods may only yield temporary results.
How Do I Get It?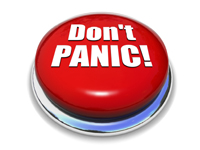 We know it's hard for small business owners to make sure no aspect of their business gets neglected, but it happens. Either time or budget limitations can limit or even cut SEO from the day-to-day operations of a company. However, ignoring SEO optimization can seriously hinder your business from thriving.
If your budget is tight but you have some time to devote to learning and implementing new tactics, look into using a free program, or purchasing an SEO tool that does the heavy lifting for you.
Often, small businesses find themselves in a situation where they're not able to hire someone full-time but want to bring a professional in to set things up and enable easy maintenance of their SEO campaigns themselves later on. Budgets can limit how long a consultant works on your site, thus limiting the effectiveness of your SEO optimization. To keep cash on hand, consider applying for a small business loan, or a business line of credit that provides the means for hiring SEO professionals for the scope of work you need.
An attractive aspect of SEO is that the upfront investment in hiring, setup, and maintenance isn't as costly as paid advertising that may or may not work. SEO plays the long game by gaining traffic and visibility organically; which means what's put in place today can yield results months or even years in the future as you maintain your site and continue to put out great content and resources.
What Can I Expect?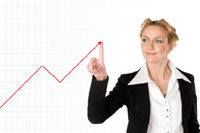 Set your expectations appropriately. SEO isn't a quick fix or band-aid to immediately stop the loss of customers when a competitor shows up.
If your business is just starting out, devote a sizable portion of your budget to a related company role, or tools for SEO. Positive outcomes from your SEO practices may not show up as quickly as you want them to, but they are much more sustainable than purchasing hundreds of ads on one platform.
Find an SEO checklist and work on it with your consultant or designated in-house digital marketing personnel to ensure you set things up correctly at the beginning and keep everyone on the same page. We cannot stress enough that giving things the appropriate amount of time to yield results is crucial when measuring the success of implementing or re-working your SEO methods.
Many business owners get frustrated when they don't see exponential growth within a few weeks of starting their practices and assume their SEO teams are doing things wrong. This assumption is often very far from the truth!  When in doubt, keep the lines of communication open, and adjust your expectations according to the information your teams provide.
Don't Wait!
Your small business can greatly benefit from the basics of small business SEO by creating high-caliber content, optimizing your site for local searches, and seeking to be a resource for customers – both in person and online. It takes time and dedication, but you will see measurable success over time that can ensure your small business is around for years to come.
We value your opinions! Let us know what you think of this in the comments below.
Share this information with other business owners on your social media  — just click on the square Follow buttons on the left or the handy Tweet link above.