Unfortunate Domain Name Decisions
Some People Didn't Think When Choosing their Domain Names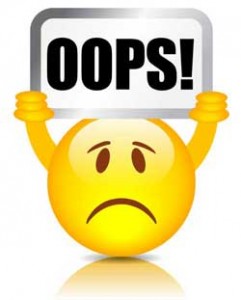 You may be amused by some of the domain names people have chosen. For some of them they discovered it too late and either went out of business or belatedly re-thought their decisions. But a surprising number of them are still alive under their amusing domains.
Here are some classics that aren't there anymore.
Experts Exchange, a knowledge base where programmers can exchange advice and views:
http://www.expertsexchange.com
Need a therapist?
http://www.therapistfinder.com
New to Milan and you need electricity? Why not sign up on-line with Power-Gen?
http://www.powergenitalia.com
Looking for kids' clothes? Try Children's Wear
http://www.childrenswear.com/
There's also the online training company Via Grafix
http://www.viagrafix.com/
A French arborist, Les Bocages
lesbocages.com
Top MP3 songs – MP3s Hits
mp3shits.com
TV personal advice celebrity Ben Dover
bendover.com
Language teachers
teacherstalking.org
A bedspread company in Los Angeles
ladrape.com
And some others are still there.
That's probably more than any of us really need to know, but the moral of the story is — make sure your domain name can't be read wrong.