3 Ways to Learn Effective SEO — Effectively
A guest post by Murris Johnson
Why SEO is so mysterious
Although digital marketing is a billion-dollar industry that seems to be growing each year, one of the most commonly known sectors — SEO (search engine optimization) — is still something that very few people have a full grasp of. This could be due to the fact that there is no well-known schooling, curriculum, or certification for SEO currently available that's widely accepted within the industry. It's for that reason, and others, many individuals and business owners have a hard time completely understanding SEO best practices and the methodologies and strategies that are most effective.
Why learn how SEO works?
There are a variety of benefits to learning SEO, even from the most basic things like content creation, keyword targeting, keyword research, link building, navigation structures, etc; read more about the SEO process here. One of the largest benefits to getting an idea of what search engine optimization is all about is the fact that applying SEO techniques allows you to get your target audience looking at your product or service organically; when they are searching for what it is that you have to offer. Instead of using other advertising methods that require you to put your offering in front of people even when they're not interested, with SEO you can make sure your website is easily found when the people that want what you have are looking for it.
With that said, here are 3 ways to learn SEO effectively; doing so in a way that won't waste time but will get you the information you need to succeed.
1) Talk to an expert
More and more we're finding that successful people in just about any industry are talking about the importance of having a mentor, and how much time a mentor's advice can save you. When it comes to learning SEO, it's not often that you'll be able to find an expert to hold your hand and mentor you, breaking down all the steps you need to take to put in place a successful marketing campaign.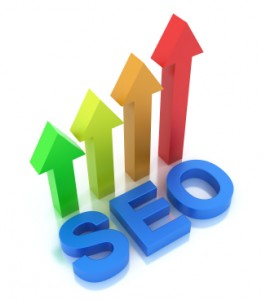 Your time, like theirs, is valuable, so making a financial investment on your part and in return them making the investment of time to help you is a win-win for both parties. By working with an SEO specialist who has a wealth of experience in the digital marketing industry you can ensure that your SEO campaign will have greater success, since they have experience with working on numerous marketing campaigns competitively and in different industries. To get a clear sense of what an SEO consultant can  add to your short term and long term marketing goals, here's an interesting article on why more people are choosing this type of consultancy.
2) Analyze the SEO strategies being used by websites ranking well
This seems be the easiest and most obvious option when trying to learn SEO. Yes, there might be an initial investment needed to purchase the necessary tools to help you do analysis of the websites ranking well, but it is literally the best teacher there is. You'll notice an article published some time ago of how this is directly connected to keyword selection and research.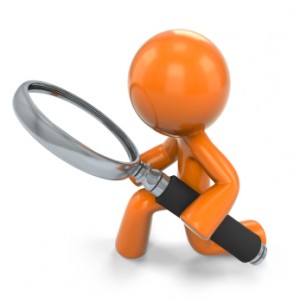 To put yourself in a position to do this type of analysis, spend some time getting a clear understanding of the ranking factors that search engines most commonly use to rank websites the way they do. Once you have a grasp of this, you can literally search for ANYTHING and begin to analysis why the top 5 or top 10 or top 20 sites rank in the order that they do. Most people find themselves only doing this type of analysis in the industry that they want to rank well in, but an even better way to learn is to search numerous industries and analyze the best ranking websites in all of them.
When you do this type of analysis, you'll begin to see the same "patterns" over and over; which will further drive home the point of the type of tactics you'll need to put in place to rank well in your industry of choice.
3) Be willing to read AND implement
Although there are a variety of videos that can be read on the subject, as well as some audio books, this is an industry that has unexpected changes; sometimes from one day to the next. In order to keep up, and stay on top of what's working and what isn't you have to be willing to read and analyze what's happening.
Along with reading, you need to make implementation a priority once you have a clear understanding of how to rank. One of the most common issues people run into when they're trying to start out with SEO is endlessly reading, and learning, and watching, and asking, and doubting — and ultimately wasting time. Even if you were to research everything that's ever been said about SEO, and you spent 20 years doing so, it would serve no benefit until that wealth of knowledge was applied and implemented to whichever website you choose to work on.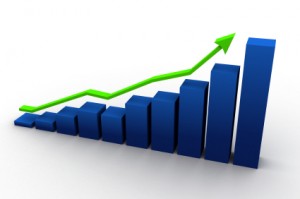 One thing that will help with this is to keep in mind that there are no "secrets" to be discovered when it comes to the best SEO strategies. Yes, the algorithms that search engines use to rank websites the way they do is "technically" a secret, but no matter how much research you do, you'll never discover all of the ranking rules. So instead of endlessly looking for something that will never be discovered, get an idea of why search engines rank sites the way they do by looking at high ranking sites in different industries. That will provide more than enough information to put you in a position to compete and rank with just about any website in any industry.
But again, you have to take action; which is so much easier to say than it is to do. For those of you that need help to do so, here are 5 quotes that can help with that very thing.
In Conclusion…
We're living in a digital age, and many people consider the internet as a NEED. So learning SEO can be one of the best career decisions you could ever make; even if you have no plans of doing SEO full time — or doing any SEO at all. Maybe you want to learn SEO so as to put yourself in a better position to hire a vendor or a consultant to drive the digital marketing strategy for your business.
Whatever you motivating factor is for making an investment of time for this form of internet marketing, there is a way to do so effectively in order to set yourself up for a marketing campaign that will ultimately succeed. The three ways of doing so described above just scratch the surface of what the possibilities are. But you have to start somewhere, and I hope that these reminders will help you get on the path of doing so effectively.
About the author: Murris Johnson is a digital marketing expert who has been in the industry full time since 2003. His passion for all things digital marketing is fueled by the life it's allowed him to live while traveling with his family.
Share this information with other local businesses via your social media  — click on the square Follow buttons on the left or the handy Tweet link above.