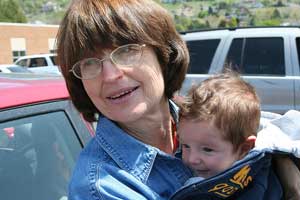 Grandmothers are known for being kind, loving and many other positive things, but their knowledge of SEO is not one of them. While you may not have a reason to need to be able to explain search engine optimization to your Oma or Nanna, we're going to go over SEO in a way that even they can understand. This isn't to say they're dumb, but we want to give some tips that anyone in the world can comprehend – even if they're not technically savvy.
SEO Made Simple
Here's a breakdown of everything you need to know about search engine optimization We've made an effort to make sure these specific points are easy enough for your grandma to understand.
Who – Anyone who does business online should be concerned with search engine optimization. For the most part, search engines are the way that people discover websites. Anyone who isn't worrying about SEO is going to be left in the dust of the competition.
What – Basically, SEO is a series of methods and techniques that make your content seem more valuable than all the other content available online. One of the main ways this is done by looking at what websites are linking to you. Each link to your website is counted as a vote. However, not all links are the same.
Why – The biggest reason you should be optimizing for search engines is that everyone else is doing it. If you don't worry about SEO, you're going to be passed by the competition in most cases.
When – SEO should be thought about before you even launch a new website. Then, SEO should always be a part of the conversation when you're talking about doing business online. Basically, you want to always be thinking about search engine optimization and how you can do better.
Where – Search engine optimization should be thought about by everyone in your company. While the IT department may do the heavy lifting, every department should be aware of SEO and how it affects the business as a whole.
What Next – While SEO is an important part of doing business online these days, it's actually only the tip of the iceberg. Once you have the basics covered, you want to make sure you don't get caught in the trap of obsessing over SEO. Instead, concentrate on making your website the best designed one for people.
As you can see, SEO is not really that complicated. At the same time, it's become more and more difficult for some websites to rank high in the search engine results. With so much competition out there these days, you really need to bring your "A Game" if you want to get noticed among all the other websites vying for the attention of consumers.
Written by: Adam Prattler
Photo credit: Phil Scoville