3 Steps to Better Local Search Visibility
Local search use is way up
Nearly half (46%) of Google searches are for a local business and users are gravitating toward the local listings over the organic listings. So if your business serves local customers on a face-to-face basis you need to respond to that.
Here are three steps to take advantage of local search to build traffic to your website and in turn build new customers for your business.
Big Three local search engine listings
Citations
Reviews
The Big Three
To start with, you need your own page at Google Business Profile, Yahoo Local, and Bing Places for BusinessLocal to even be considered for a local listing. You need to flesh it out as much as possible, with your logo, other images, information about your service area, hours of operations, payment methods accepted, and more. Then the more challenging part begins: getting citations and reviews.
Citations
There are lots of local directories that people use to search, and it's very helpful to ensure you're listed on the most popular/powerful ones. Not only will it help your local SEO and your organic link authority, but these citations also provide another way for customers (or clients or patients) to find you.
Here's a list of the biggest general ones that you need to be listed in:
Amazon Alexa
Brownbook
City Search
CitySearch
DexKnows
Dun & Bradstreet
EZLocal
HotFrog
Insider Pages
MapQuest
Merchant Circle
Nextdoor
Superpages
Yellow Pages
Yelp
Reviews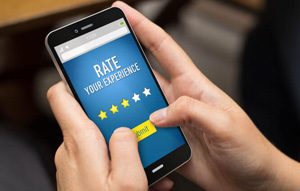 Reviews from customers, clients, or patients can be very helpful. For one thing, they add legitimacy to your citations. So the more positive ones you have the more likely you are to be listed prominently in local search results. There's also another thing. If you have a lot of stars and many excellent reviews, people reading your review will be more likely to click over to your website or call you.
I recommend asking a few delighted customers to go to one of the listings that accept reviews and write a few words about how they feel about you. Caution: don't put words in their mouths and don't try to phony up reviews yourself. Search engines are very conscious of the natural temptation to do that and are quite diligent about sniffing those out.
When asking a customer to write a review, it helps to provide them with a direct link to your listing page where there's a clear "Write a Review" button.